SEO in Short – Search Engine Optimization
What is SEO? Search engine optimization is the process of ensuring WordPress content looks good in the eyes of search engines such as Google or Bing, so that your site may rank well in search results. It's one of the best and most effective ways to bring relevant traffic to your WordPress website or online store. The aim of search engine optimization or SEO is to get your website or e-commerce content to rank as high as possible in search results.
Ranking high in search engine results can be difficult especially for a new website, as competition for the desired keyword may be fierce. However the first results for Google's most popular keywords are extremely valuable for business, with almost 30% of people clicking on the very first result. Together first, second and third search results get clicked by more than half of all search engine users.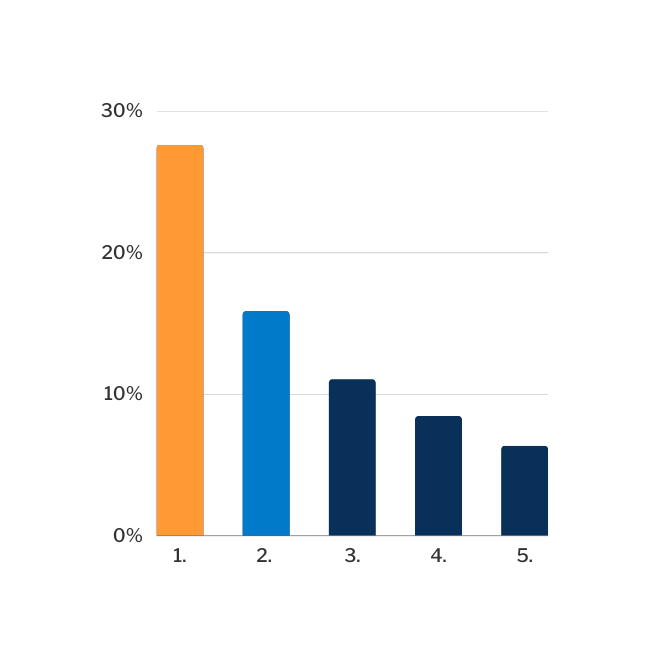 Previously our blog has covered search engine optimization in general, especially technical SEO for WordPress. In this article, we'll comb through the details of what makes good SEO, so that you'll get an idea of what to focus on when optimizing your site. With the help of these tips you'll get started with optimizing your WordPress site for search engines in no time!
How to Make SEO for WordPress?
Search engine optimization is a whole set of activities, and there's much more to do than the activation of a WordPress plugin on your site, as search engines have their own criteria for ranking websites. Successful SEO requires long-term effort from the site's admin. If you want your WordPress site to reach the very top of the search results, make sure you have the time and resources for taking care of these things.
In other words, good SEO cannot be achieved with a single click, nor is it something that can be accomplished in a one-night sprint. It's a continuous process in which one should monitor keywords and evaluate results. This blog post gathers the most important practical points to consider when you're about to embark on your WordPress SEO journey.
Start by Identifying Your Keywords
Optimization for search engines should begin by discovering what your keywords are. What are the keywords to focus on in your WordPress content? What the words that people use to conduct searches and eventually find your site? One of the tools that can be used in researching this is Google's own Keyword Planner. This tool can be used to enter a number of terms related to your site, and you will then get a list of words associated with the content, the amount of traffic for them and the level of competition. In general, it's all about finding your niche, as it is most profitable to use keywords that have a high amount of web traffic but have low competition.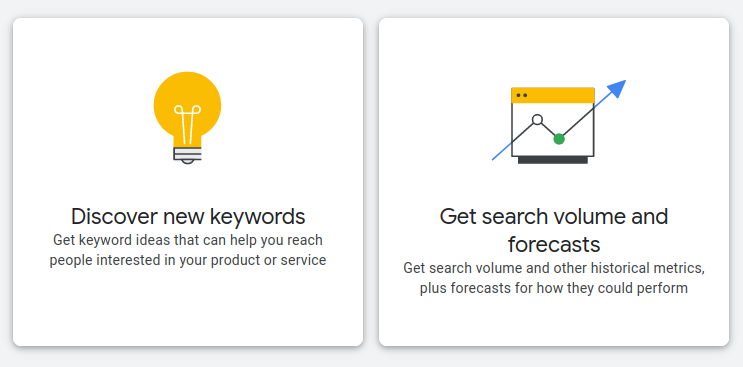 Google Search Console
Google's Search Console is another very useful tool for search engine optimization, as it helps you to monitor website traffic, view search engine rankings and make decisions about the layout of your website, based on visitor data. Google Search Console allows you to easily monitor and troubleshoot indexing issues such as problems with the sitemap, site performance or click-through rates.
Use a WordPress SEO Plugin
Once you've found your keywords, it's time to create some content! You could create a page, a blog post or a product that promotes the desired keyword in its text. By default, WordPress takes care of many things that are good for SEO (such as a sitemap). Good SEO can be enhanced by enabling a WordPress plugin on your site, such as the The SEO Framework (open source), All in One SEO (also known as AIOSEO) or Yoast SEO. These plugins have indicators that can tell you how to improve your site's content, but there are some other useful SEO features as well:
WordPress SEO Plugin Main Features
How to make better WordPress SEO?
As already mentioned, activating a SEO plugin in WordPress is a good start, but there is so much more to search engine optimization than that. The most important thing is to provide the highest quality, most interesting and useful information that best serves the needs of the visitors of your site. The acronym E-A-T may be familiar for those who have already dabbled with search engine optimization. It has been used to describe Google's search algorithm criteria: expertise, authoritativeness and trustworthiness.
Lately, this acronym has gained another E, which stands for experience. This experience can be thought of as first-hand information: does the content's creator appear to have a first-hand experience of the subject? More information about E-E-A-T can be found at Google's own blog post about the algorithm.
Optimize WordPress for Mobile
Did you know that vast majority of searches are conducted on mobile devices? This is why it's crucial that your website has a well-functioning mobile version. Search engine bots visit mobile versions of sites to examine their content and determine how to rank them. Their goal is to provide the most relevant information to Internet's users, and make it as easy and safe as possible to use the web. Thus it's no surprise search engines also want mobile sites to be fast and secure. You can check if your site is suitable for mobile by using a tool such as the one provided by Google. Mobile optimization is usually implemented automatically with all contemporary WordPress themes, or can be achieved with a little tweaking.
Fast WordPress
A site that loads quickly has a positive impact on search engine visibility, as search engines favor fast sites. Site speed affects the time visitors spend on the site and exit rate, which in turn affect search engine visibility. In general, the speed of a WordPress site can be improved by a high quality server environment, but also by optimizing images and effective caching. At Seravo's upkeep, all this is available to you: our environment is especially designed and optimized for WordPress, which makes us the fastest. To determine how your site loads – and how quick it is – you can use various tools and tests, such as WebPageTest.org. We also have a guide for getting started with speed optimization of your WordPress site, which you can check out here!
Seravo's upkeep is fully optimized for WordPress. Speed-enhancing technologies are enabled by default, such as Redis object cache. Everything is pre-installed, and you need not do anything extra to make your WordPress fast and rank higher in search engine results. Read more about the features of our premium hosting and upkeep for WordPress.
Thanks to the architecture that was built especially for WordPress, sites in our hosting load quickly. Oftentimes all that is required to make WordPress load faster is to simply migrate the site to Seravo.
Safe WordPress
Is everything alright with your site's certificate? Search engines favor safe surfing in the world wide web, and all sites should use HTTPS. At Seravo, HTTPS is enabled by deafult. SSL/TLS certificate is included in each and every plan, so you don't have to pay extra. Everything you need for a safe WordPress experience is already included. We also take care of your site's safety in other ways as well – read more to find out how.
Site Authority
Site authority is a SEO term used to determine how "strong" a particular domain is. The better the authority of a site, the more likely it is for its content to be seen by search engines. If you try to find Google's definition of what authority consists of, it's best to give up – there is no official documentation on the subject. In fact, Google denies that it uses site authority to determine the search engine visibility of a website's content.
However, it is apparent that Google uses a scoring system, which must be similar to other software that calculate website authority. According to Ahrefs, correlation between a site's authority and its ranking in search results could be determined. In the study conducted by Ahrefs, 218 713 domains were covered. To see the results and learn more, check out Ahrefs' website.
Focus on Headings and Titles
In search engine optimization page headers are very important, and luckily WordPress makes editing and formatting text easy. The structure of the header helps the search engine understand what the page is all about. Don't add too many pages with similar headings, as the pages will then compete with each other in search results.
In terms of good SEO, a page should have a page title (a HTML tag) that appears in the browser's title field. It is the most important thing to be optimized on any page (WordPress will take care of this for you, of course). The page title tells the search engine and the visitor what the page is about, and here it is best to use a keyword you want to be visible in the search engine results. In addition, each page should have one main heading (<h1> tag) that includes the keyword, and preferably other subheadings (<h2> … <h6>) where you should use synonyms of the same keyword or other terms pertaining to your chosen keyword.
Describe Your Images with ALT Tags
It's a good idea to add ALT tags to images in the WordPress media library, so that search engines and site visitors who can't see the images know what they contain. Describing the images by adding text to ALT tags also improves site accessibility, as the tags are read by those who use screen readers, or site visitors with poor internet connections, for example. In other words, the text contained by an ALT tag will be read if the image itself cannot be shown for one reason or another. It is a good idea to use the same keywords in ALT tags as those used on the page content, too. Adding ALT tags to images also improves the visibility of images in image searching tools, which is particularly useful for online shops. You can read Google's official image search SEO guide here.
Link Well, Link Often
Search engines love links, which is why you should add plenty of them, preferably on each page. If the links lead to another part of your site, this is called internal linking. If the links lead to another website altogether, this is external linking or backlinking. In an ideal situation, your collaborators, friends' and partners' websites will have links that direct visitors to your own site, and are also known as inbound links. All kinds of links help search engines to understand the connections between different topics, all the while making it easier for people visiting your site to find the information they are looking for.
Broken links however are not to your website's visitors' nor search engines' liking. There are plenty of WordPress plugins that can be used to detect and fix broken links and 404s. Not all of these plugins are recommended to be active on your site all the time, as their functions may slow down your site and decrease its performance, which of course isn't good for SEO.
Quality Content
Even if you took care of all of the above, it's unfortunately pointless if you don't value the content of your site by putting some serious effort into producing it. In order to make your WordPress site rank as high as possible, it requires a lot of high quality, unique and relevant content. When your content is of high quality, it will appeal both to the people visiting your site and to the search engine bots scanning it: the duration of visits will be longer, and the search engine will see your page as high quality. Better content equals to more visibility!
| | |
| --- | --- |
| Taxonomy page | more than 250 words |
| Typical WordPress page or post | more than 300 words |
| Cornerstone content page or post | more than 900 words |
| Product page or description on e-commerce site | more than 200 words |
Amount of words recommended by Yoast for most common types of content. (source)
Don't Try to Cheat
There is no shortcut to SEO success: don't try to fool the search engine. Duplicate content or over-cultivating your keywords will not improve your site's search engine visibility, no matter if it runs on WordPress or not. Search engine bots aim to view the sites the same way as humans would. They are adept at detecting duplicate content, invisible text and other keyword trickery, so it's best to focus on producing and publishing genuinely interesting, useful content that (human) visitors will find useful. Also be aware of content posted by other potential WordPress users on your site, and check that there is no keyword stuffing or formatting errors in the content they create on your site.
If your website content is not carefully crafted and formatted, and instead you try to make up for quality with the number of keywords you use, it could be detrimental to SEO as this may cause search engines to view your site as suspicious. Make sure that the information on your site is trustworthy. For example, state your company's contact information clearly so that you don't appear suspicious, even by accident.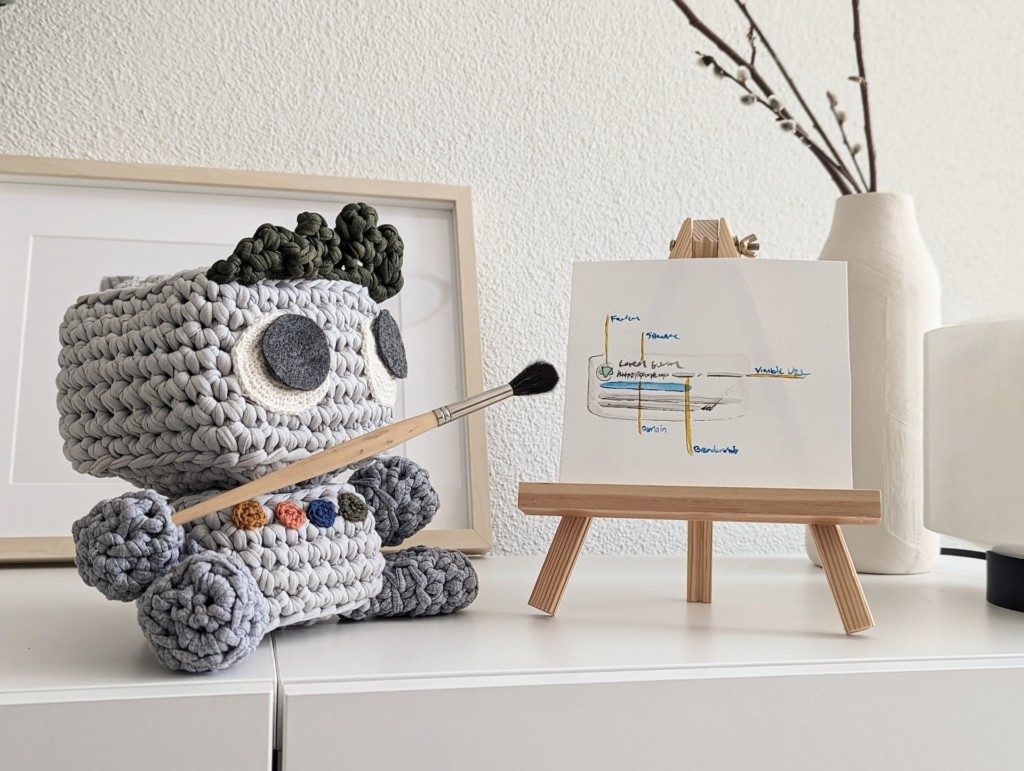 AI Generated Content and Search Engine Optimization
So what do search engines think of AI generated or AI assisted text? Recently, the use of AI to create search engine optimized content has been in the spotlight, in the wake of popular AI services such as ChatGPT. Google has published official guidelines on the use of AI-generated content. The guidelines state that Google's way of ranking aims to reward original and high-quality content, regardless of how it is produced. Automation has long been used to produce useful content such as weather forecasts or sports commentary. AI can also be seen as a tool for search engine optimization, helping people to create better and more attractive content online. (Side note, no AI was used to produce this text!)
Write to Your Audience, Not Search Engines!
Whether or not AI helps you in content creation and production, those who want to succeed in optimizing their WordPress site should always strive to produce original, high-quality and human-centric content. "Write for the audience, not for search engines!" instructs Lindsay Halsey, founder of Pathfinder SEO in WordCamp workshop organized in Birmingham. To learn how to optimize your WordPress site even more in-depth, we recommend you check out the video of Halsey's presentation on WordPress.tv.
Expert in Search Engine Optimization
As the examples above show, search engine optimization of a WordPress site doesn't happen overnight. Good SEO for WordPress requires careful and long-term implementation. Seravo does not offer search engine optimization as a service, but we can offer your WordPress site a high-quality, fast and secure server environment.
Looking for a digital agency specialized in SEO? Effective search engine optimization that delivers results requires careful planning and implementation by an expert in search engine optimization. If you need help in getting started with SEO or wish to find a SEO expert for your WordPress site, contact us – we'd be happy to assist and recommend an agency for you!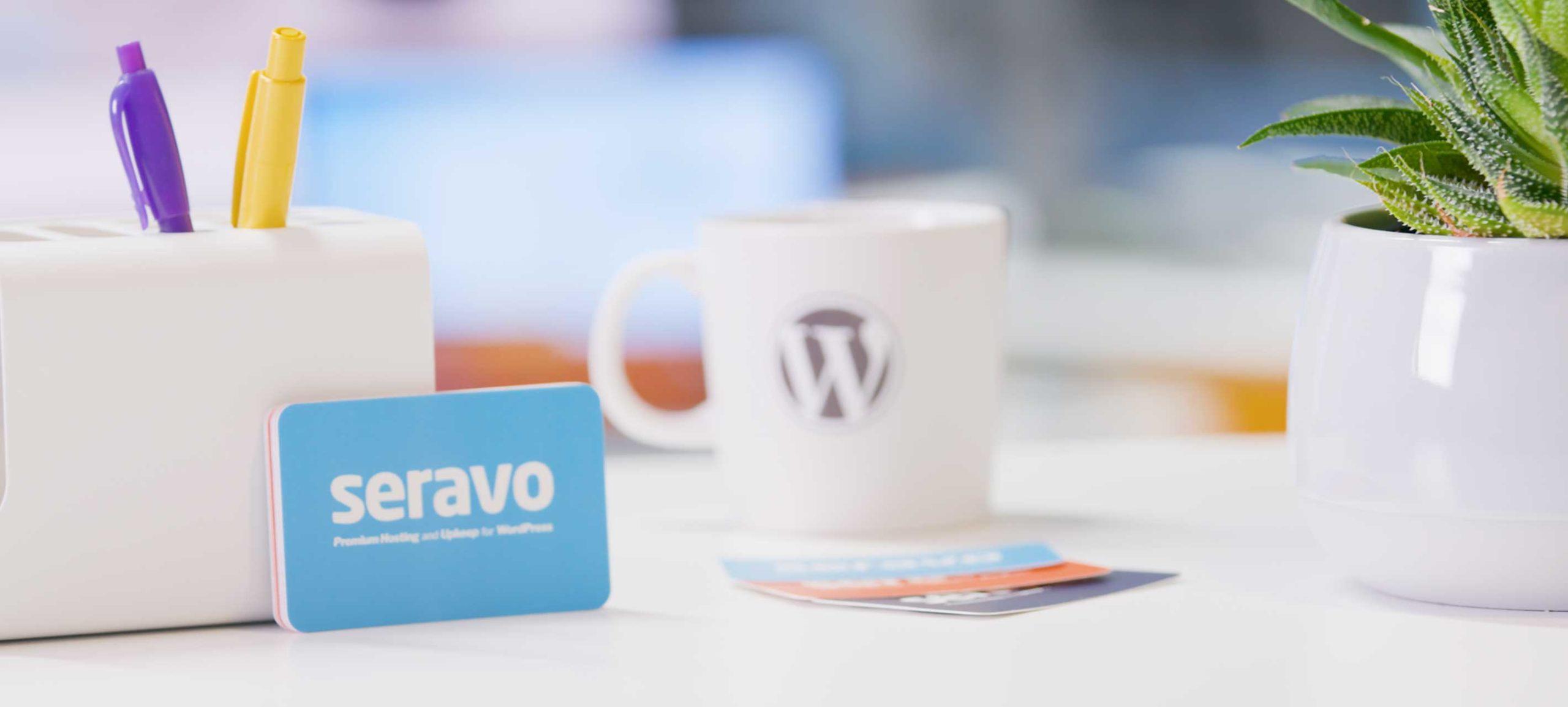 Premium hosting and upkeep for your WordPress
Seravo keeps your WordPress site fast, functional and secure 24/7. Make your WordPress faster today!