Is it possible to lose files or important data during site migration? Will there be any downtime? Is the migration going to affect my site's search engine ranking? There's a lot to think about when considering site migration into a new server environment. When searching for guides on the topic one may find plenty of instructions, but a lot of them will only tell you how to move the site's data from a server to another, and nothing more.
In fact, site migration is a bit more complex than this – it is a process that spans over several phases has several technical details you should take into account before and during the transfer.
Seravo has created a guide containing the most important things you should take into account when migrating your WordPress site, from planning and preparations until go-live. We recommend having a look if you're considering to migrate your WordPress site from any service provider into a new home!
Site Migration – What to Know
You don't have to be an IT guru nor understand the intricacies of how the internet works in order to read this guide, as it includes useful tips for anyone planning to migrate their WordPress site into a new server environment. You will find an overview of the migration process in its entirety, whether you are a beginner or are a seasoned WordPress expert already!
With the help of these tips you will be able to get through site migration without worries or pesky downtime. You will also be able to recognize the most familiar issues in site migration process – and avoid them altogether. Download the guide here!
WordPress Migration
Behind every successful WordPress migration is careful preparation. Remember to allocate enough time for migration, and start by gathering all required information beforehand – such as credentials or domain transfer codes.
It's always a good idea to think about the desired time-frame for the migration process before you begin!
Let WordPress Specialists Help You
If you are unsure of how to get started with WordPress migration or have questions about the details, Seravo's WordPress specialists are here to help you! If you're looking into migrating your site into Seravo's premium WordPress hosting and upkeep, you can order the migration for your site as an additional service directly from Seravo. The WordPress specialist will take care of all the various steps of site migration for you. Once the migration is complete, you will receive a full report concerning the state of your WordPress site. Each migration includes an integrity check for the migrated website.
If you'd rather migrate your WordPress site on your own, you can do so with help of our instructions. Check out Seravo's knowledge bank for more information. Our customer service will of course be happy to help you if needed.
Why Choose Seravo's Premium WordPress Hosting?
Seravo has a WordPress optimized environment where e.g. speed and information security are built-in features for all of our plans, without additional costs or extra fees. By moving your site to Seravo's hosting and upkeep, you get to enjoy world class speed and receive assistance from our WordPress specialists.
Make your site faster by moving it to Seravo's premium hosting and upkeep
You can order the migration for your WordPress site after placing an order on our order form. Our WordPress specialists will soon contact you to get started with the migration!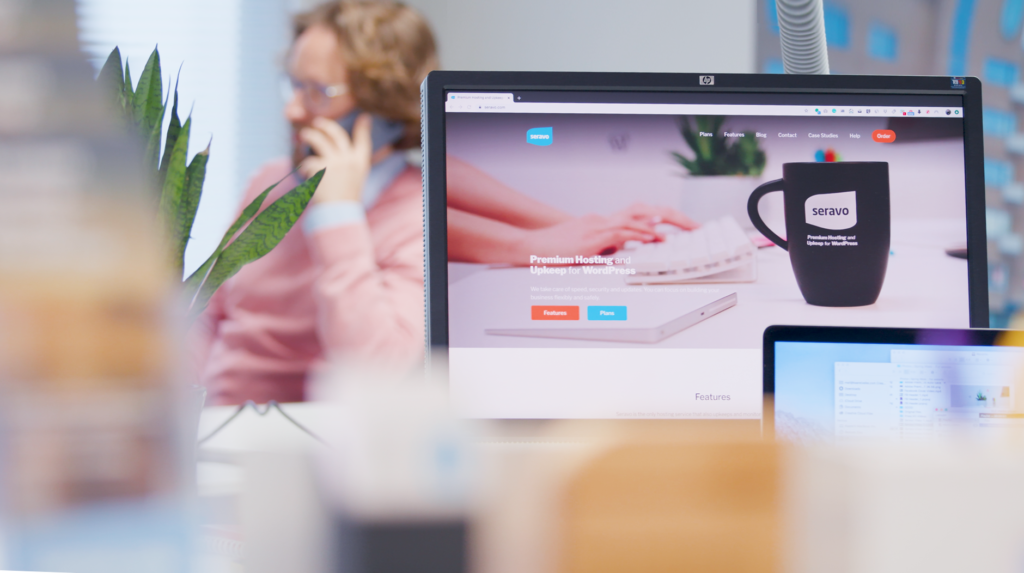 Questions?
Don't forget to check out our Knowledge Bank, as answers to most frequently asked questions can be found there. If you already have placed an order for a plan, we recommend that you get familiar with the Getting started category. If you need more assistance, you can always contact Seravo's customer support at help@seravo.com, or by phone. You can also chat with our WordPress specialists directly – just click on the chat bubble on our website to open the dialog!