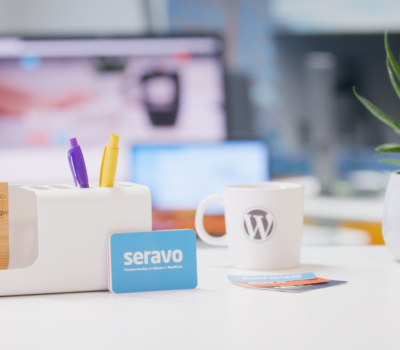 Media Kit
Seravo in Short
Seravo offers premium hosting and upkeep for WordPress. The company was founded by Otto Kekäläinen (a CEO that codes) at the beginning of the last decade. Over the years, the company has grown significantly and is not only popular in Europe but is now covering with its servers half of the globe.
Recently a new data center in Asia was added to the multiple locations in Europe and the United States. As the web usually has no borders, it's our aim to make our clients' sites load as fast as possible, wherever their visitors may be.
At Seravo, we are also parents, brothers, sisters, relatives, friends – we feel the duty and obligation in the name of our loved ones to responsibly run our business. We did not settle with being carbon neutral, so we went even further and now we are carbon negative.
B-Roll of Seravo
Photos of Seravo
Logo
Looking for more?
If you prefer a different format or size for high-resolution photos (and videos), please send your request to help@seravo.com. Remember to check out our YouTube channel as well!