WordPress 6.0 was a huge release that changed a lot of things about one of the most beloved CMS platforms on the planet. It brought a ton of new features and improvements that have made WordPress even better than before. Named after the Grammy award-winning jazz performer Arturo O'Farrill, the content management platform seems to have made a breakthrough in improving user experience.
When WordPress 5.0 Bebo was released in 2018, it was a leapfrog that completely changed how you create content. It was back then when Gutenberg editor was brought to life. Apparently, apart from being in love with jazz music ("Bebo" was named after Bebo Valdés, a popular Cuban jazz pianist), WordPress developers have a long love affair with content blocks and user experience enhancements.
But if there is something that WordPress is famous for, it's the way developers try to satisfy the community. Let's see what the WordPress 6.0 release can provide and why WordPress upkeep is necessary for you.
WordPress 6.0 – Not just another update
24 May 2022 – the official WordPress 6.0 release date saw the second big update for the year, following WP 5.9 (release on the 25th of January). It brings a lot of new changes, and if you haven't updated it yet, you better do it now.
Let's see what Channing Ritter (Design Director at Automattic, the company behind WordPress) says about WordPress 6.0:
"But now, with 6.0, I think even more so it's starting to showcase the real power of block themes and what can actually be done there. And style variations is a huge kind of first step into this new world of block themes and starting to really open up the possibilities and all the flexibility that you have there".
The whole development team behind WordPress has put efforts in three main directions: accessibility, flexibility, and simplicity.
New changes that will optimize experiences
WordPress 6.0 is a major update that provides almost 1,000 new changes to improve user experience. This update includes new features and improvements that will make using WordPress easier and more enjoyable. While some of them are minor, there are many notable changes that can help developers, bloggers, and customers.
Improved writing experience
One of the best aspects of WordPress 6.0 is its focus on simplifying the processes for people who write blogs and other types of content. This makes it much easier for people to get started with writing content and makes it more enjoyable overall.
Easier copying and pasting – it wasn't a very smooth experience to copy and paste text from different blocks, and it was one of the main criticisms Gutenberg editor has received over the years. The WordPress 6.0 release has enabled writers to easily mark texts from different blocks, and play with them.
Keep the same block styles – if you need to keep the same style across many blocks, now you have that opportunity at your disposal, so you can replicate block patterns across many blocks.
Invoke recent articles – to add an external link before, you had to type in the name of the article. With the latest update, all you need to do is type "[[" (without quotation marks), and you'll have the most recent content that's been written.
Faster website performance
WordPress 6.0 makes websites faster than ever before, thanks to customizations and different optimizations. This update provides a variety of new features and improvements that make your site faster, more responsive, and easier to use. Of course, server speeds play a huge part of the whole equation, and this is where Seravo can step in – our dedicated WordPress servers turn out to be the fastest in the world.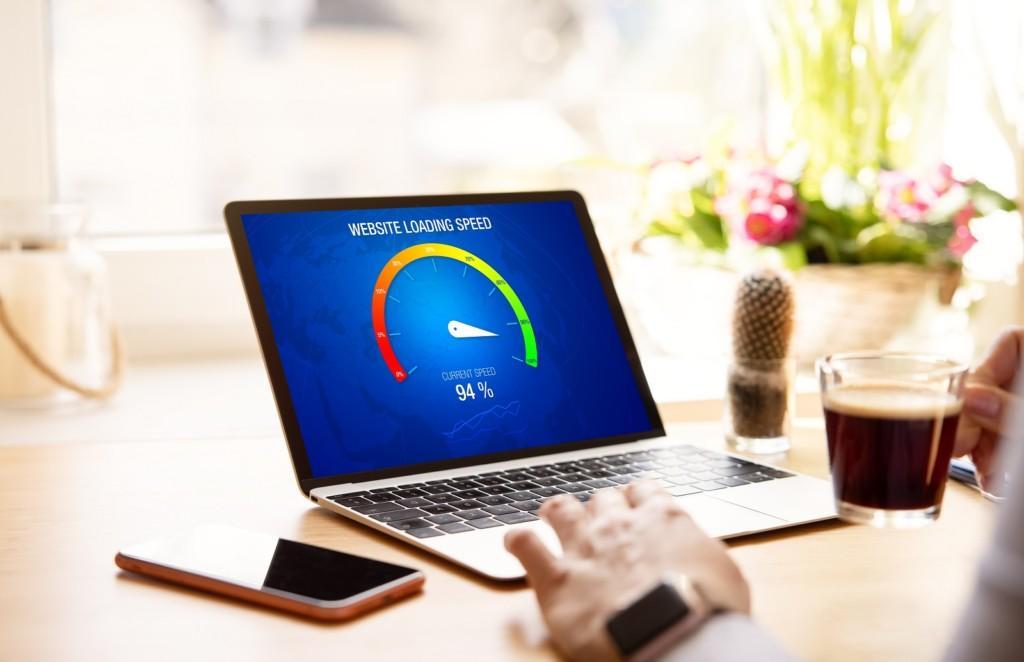 Block Locking
Another great feature that was released in May was "block locking." We all know that most WordPress websites are created by 3rd party developers, and content creators would often create some "Oops" situations that could really spoil the party. Well, that's no more the case. Locking the blocks can help with an accidental move or block deletion that could cause lots of stress before.
Swift style changes
Now themes have an additional way to customize a website – inside of a theme. With multiple style variations, you can change both the font size and the color palette with just a few clicks. This means that you don't need to switch themes or create a new site – instead, you can make all of your site's changes within one cohesive theme and without any knowledge of CSS and HTML (which was bugging not one or two non-tech-savvy creators).
Webfonts API
Branding plays a huge role in today's oversaturated with products and services world. If you have some technical background, you can take advantage of Webfonts API – and as a result, you can insert your own fonts to theme.json and make your theme unique.
Many new templates
WordPress 6.0 makes it easier for developers and users to create a professional website by introducing a huge range of new templates. These can be used to display posts from a specific author, category, date, tag, or taxonomy. It is especially useful for bloggers targeting specific readers.
Exporting changes
Global theme styles are an amazing new feature of WordPress 6.0. However, that's not the only significant change. You can also export the changes made to the themes and then apply them to other themes, which can save you a lot of valuable time!
List View improvements
Dealing with smaller websites and small lists hasn't been a problem for anyone. However, for larger websites, there were some questions to be answered. But WordPress isn't #1 by coincidence. In WordPress 6, you have the chance to see the "List View" option collapse. You can also select blocks and drag them above/below other blocks or groups of blocks.
Author credentials
WordPress content creators need credibility, and as a result, developers have come up with two simple features in WP 6 – Avatar and Post Author Biography blocks that can be added and customized.
New buttons layout
You can now create new buttons (with the Button Block) without re-adjusting them. Instead, once you add them, and by default, each new button will appear with the style of the previous one.
Block patterns
Patterns are now easier to insert into your site, either as a header or footer. Prioritizing patterns in the quick block inserter is another way WordPress 6.0 makes it simpler to build complex templates. WordPress continues to work on enhancing its logic for when to show patterns and blocks, which will make it even easier for you to achieve the design you want.
Accessibility improvements
WordPress 6.0 is all about new accessibility features and creating a better user experience for people with disabilities. With this new release, WordPress is making a big push to improve the accessibility of its interface and make it more user-friendly for everyone.
What does it mean for Seravo customers?
We have already started rolling out the WordPress 6.0 for our customers, but over the next weeks, we will update all websites that have been on WordPress 5.9 or lower. However, we do consider that 6.0 (as each new version – X.0) might have some bugs and glitches, and we will monitor the situation with WordPress 6.1. It's currently in beta mode (available for testing), but once the release is fixed, we'll quickly move onto it.
Summary
WordPress has become the go-to platform for site builders, and WordPress 6.0 has set a new standard for excellence. With its powerful features and user-friendly interface, WordPress 6.0 is the perfect tool for anyone looking to develop a website without front-end development knowledge, but it can also help professional developers add modularity and make websites more inclusive than ever!

Contact us if you have any questions. We will help you to choose the best plan for your WordPress website!