The story of Loihe began when the paths of CEOs Stenka Heino (Team Mark) and Antti Holm (Helenatuote) crossed. The companies merged, and Loihe was born. Now Loihe has more than 100 contract manufacturers in Finland, its own production and post-processing facilities in a factory in Oulu, and showrooms in both Oulu and Espoo. Loihe's online visibility is built on WordPress and WooCommerce.
Seravo's WooCommerce Expertise and Service
As part of their key account concept, Loihe has built a service in which they take care of building the client's branded product portfolio. Loihe takes care of the selection, from stocking and ordering to delivery. Because Loihe wanted to make everything as easy as possible for their customers, the concept also included customer-specific online shops. These shops make selecting and ordering products as easy and automatic as possible. The brand experience is superb, as the customized online shop only contains gift products that carry the corporate identity of the said customer.
With a large WooCommerce framework, there were challenges with site performance and speed during the development phase. Loihe contacted Seravo, which was able to solve the problems once and for all: moving the eCommerce site to Seravo's server environment, which is optimized for WordPress and WooCommerce, accelerated Loihe's site's performance – up to five times faster than the previous server environment.
A smooth and fast website is essential for the user experience. I am pleased with the improvement in website speed after the migration to Seravo. I also particularly appreciate the customer service, which you can get ahold of quickly, if need be.

Antti Holmi, Loihe
Proven Speed with WordPress and WooCommerce
Loihe's e-commerce site, which utilizes WooCommerce as well as WordPress Network functionality (also known as multisite) was plagued by slowness, as is unfortunately common with large-scale WooCommerce sites. The site's time-to-first-byte (TTFB) was over three seconds. The PHP code in WordPress took that long to print the HTML page of the online store. The total page load time on a typical browser was over five seconds. The sluggish speed was also evident to visitors to the site. In e-commerce, speed is king – for example, according to studies published by Amazon, a 0.1 second increase in page load time increased sales by 1%. This means that speed is strongly correlated with conversion amounts.
By migrating their site to Seravo, time-to-first-byte of the front page dropped to half a second, and the total load time went down by two seconds, and the site became 270% faster. Before and after times were measured by an independent WebPageTest.org speed testing tool.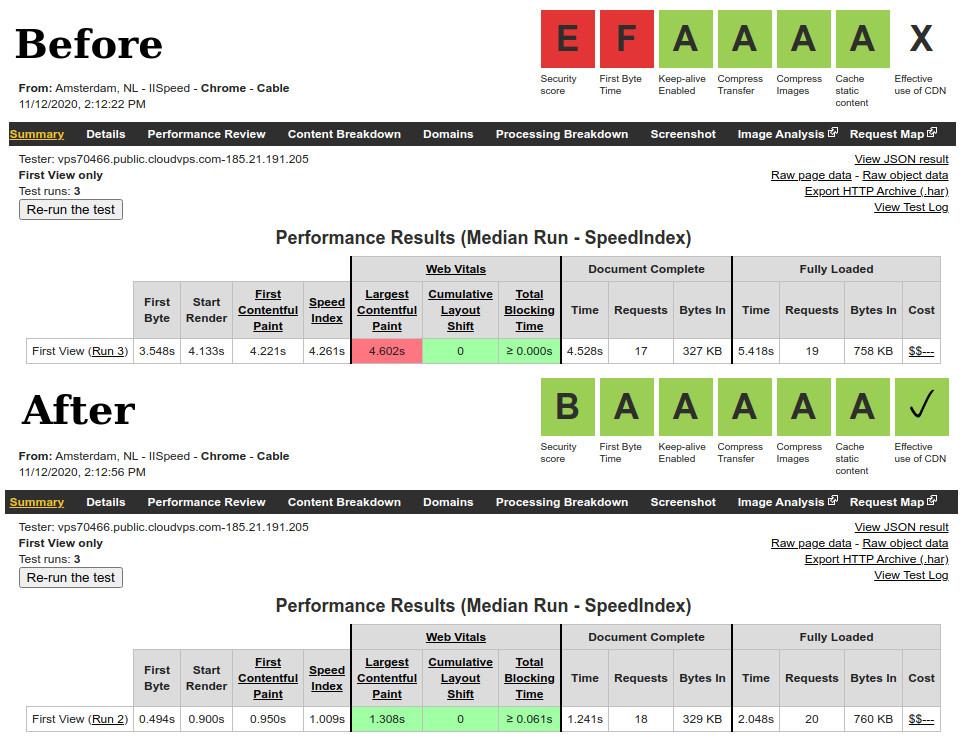 Seravo's enviroment is this fast because Seravo is focused solely on providing server space and upkeep for WordPress sites – everything is optimized especially for WordPress. A typical cause of WooCommerce slowdowns are bottlenecks in the database, and Seravo has a very strong expertise in speed optimization of the MariaDB database in particular. There are over 4 000 sites in Seravo's premium hosting and upkeep, of which more than 400 sites are WordPress sites running WooCommerce. A lot of experience and know-how is also available in other areas of speed, security as well as general functionality.
Seravo's premium hosting and upkeep for WordPress also includes many tools that make it easy for the site developer to speed up the site even more. One of the tools, wp-speed-test, is specifically designed to measure the speed of WordPress instead of the loading speed of the whole site. The tool measures how long it takes for WordPress and PHP to print an HTML page. When measuring Loihe's site, the difference between before and after was 550% (2.286 seconds vs 0.421 seconds):
Before:
TOTAL NAMELOOKUP CONNECT  STARTTRANSFER    = AVG
3.007      0.253   0.256          3.007    3.007
2.240      0.000   0.000          2.240    2.624
2.183      0.000   0.000          2.183    2.477
2.144      0.000   0.000          2.144    2.394
2.123      0.000   0.000          2.123    2.340
2.016      0.000   0.000          2.016    2.286
After:
TOTAL NAMELOOKUP CONNECT   STARTTRANSFER    = AVG
0.209      0.004   0.004          0.209    0.209
1.319      0.000   0.000          1.319    0.764
0.325      0.000   0.000          0.325    0.618
0.194      0.000   0.000          0.194    0.512
0.299      0.000   0.000          0.299    0.469
0.182      0.000   0.000          0.182    0.421
A Reliable and Cost-Effective Solution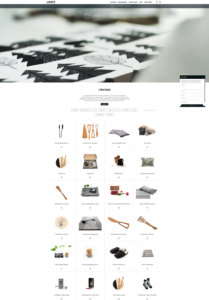 It was also good for Loihe that migrating theor webstore to Seravo's service did not substantially increase costs. Quite the opposite, as the developers had spent a lot of time trying to tackle the slowness problem. With the new server solution, the developers were able to concentrate fully on building the e-commerce site.
The choice of Seravo was also influenced by other factors, such as Seravo's sustainability and location in Finland.
Loihe has centralized all its WordPress sites into Seravo's hosting. Loihe.fi is open for anyone to view for themselves to see how smoothly the online store runs, and to immerse themselves in browsing Loihe's high-quality business gifts.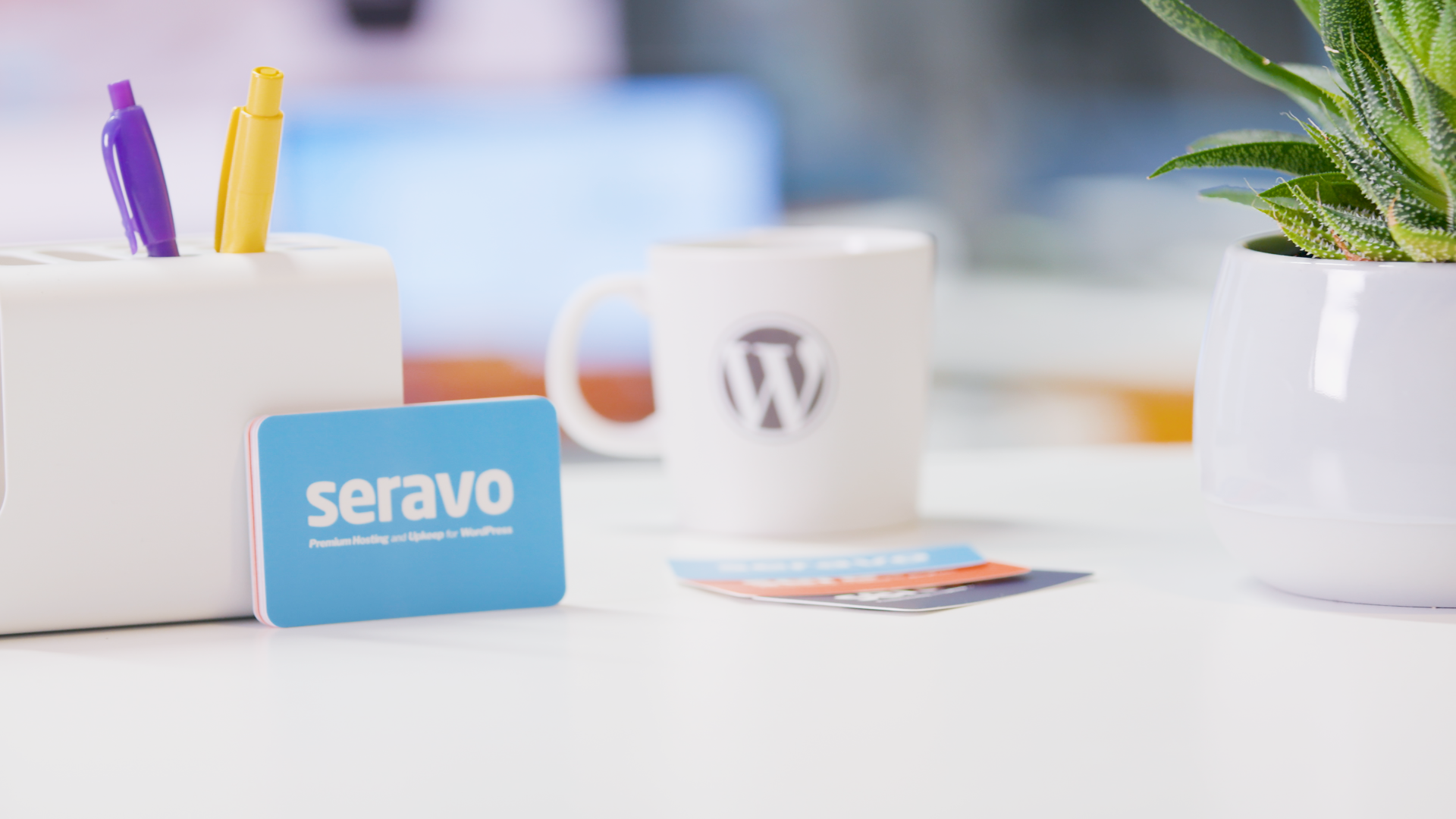 Server environment, 24/7 monitoring and maintenance for WooCommerce
Seravo makes sure that your WordPress site stays fast, functional and secure.