You are determined to make a remarkable or just a common website for your start-up or already well-established business? Or probably you want to promote better online your non-profit organization aiming to force social or ecological change for good. Why not be a talented poet, writer, painter, or musician who wants to share their creativity with the public?
No matter what your conception is, you are likely hesitating whether hiring a wizard developer to do the hard work will be a decent deal, or you better trust one of the popular content management systems (CMS) that make it easier for everyone to maintain their site.
What is the difference between HTML5 and WordPress websites?
In short, HTML5 is usually recommended for websites that need to be updated rarely. And a WordPress website is the right choice if it will have its content changed or updated frequently or on daily basis.
HTML5 is still the easiest-to-learn code language which is every beginner developer's first course. Its basics can be learned by only spending a couple of days watching tutorials on YouTube. But in reality, few people would enjoy learning how to make a website from the ground up. And not everyone can afford to invest their time in this venture. That's why most people count on IT specialists to create and maintain their websites.
In addition to creating and updating the content of your future website, you should also consider that sometimes HTML5 sites crash and may need an immediate fix. It's especially unpleasant when the site breaks down on a Friday evening or during the weekend, and there's no trusted developer available to help you fix the problem. Sometimes your developer might also not be capable to pay you attention – either because of being on a trip to a sandy and azure destination or due to being overwhelmed with other projects. That's why many people unhesitatingly decide to confide in any of the easy-to-navigate CMS platforms, the most popular of which worldwide is WordPress.
Unlike code languages like HTML5, CSS, and JavaScript – WordPress is a CMS with many functional features which are quite easier to learn, and pretty enough to create and upkeep a beautiful and basic business, non-profit or personal website.
Main pros of using a WordPress website
WordPress is definitely the most prominent CMS worldwide, preferred by many due to its easy usage and quick maintenance. Here are the 10 main reasons why it helps so many people around the globe to lightning-like expand and successfully promote their business online with little or no tension.
1. Ready to use templates
This is the first thing that most new WordPress users genuinely enjoy – choosing the template for their new website. Novices highly appreciate that with WordPress they could easily choose their website's colorful or black-and-white theme, overall design, arrangement of the different sections, etc.
In case you are not confident in your creative abilities (no one has to be), you can even choose a specific WordPress theme suggested for the type of your website – informational, online store, blog, or other. They are all refined and flashy, and that's why visitors usually experience pleasure when reaching a WordPress-based website.
Knowing that hundreds of thousands of similar websites that use these WordPress themes are performing just fine, you can be confident that your WordPress website will also have an attractive and appropriate for its type design.
2. Quick and easy-to-apply updates
Content management systems usually have relatively easy-to-use interfaces, which fully applies to WordPress as well. As WordPress developers are very steadily and persistently working on better user experience (UX), it is a particularly suitable choice for websites that are updated often or daily, such as media and other information sites, online stores, school or university networks, NGOs websites, hobby forums, etc.
But that doesn't mean that WordPress is not suitable for websites that need to be updated just from time to time. You certainly won't regret using WordPress for your creative blog or pages advertising various business services such as restaurants and hotels, car or electrical appliances repair, gyms and spa centers, accounting, legal services, and courses like dance, language, and yoga. WordPress works well for just everything you might need a fresh and friendly website for, no matter how often you are planning to update it.
WordPress login is very easy too. You only need to type your email address or username, and your password. There's also an option for a WordPress login with Google and Apple accounts. So, you definitely will be able to log in easily whenever you need to update your WordPress website.
3. Fast page loading
It is essentially important for a successful website to load instantly, even on old computer machines and with a slow internet connection. Otherwise, visitors can get easily bored and leave the page soon, which can negatively affect your site's overall online presence. The loading speed of a website is important for its appearance in a good ranking position in search engines such as Google.
Fortunately, WordPress websites have remarkable add-ons such as Optimizer that help you accelerate the velocity of your website by compressing images, videos, PDF files, and other extra elements without ruining their quality. Reducing the megabytes of additional uploads will make your site load as quickly as possible.
4. Cool and thrilling add-ons
Would you like to add a form for reservations on your business website? Or a photo arcade showing a gallery of your artworks, or photos of your beach or city bar as a marketing trick, provoking emotions such as comfort and pleasure? Any WordPress page could be boosted with additional plugins with ease and smoothly, without the necessity for assistance from a developer. Thus you could upgrade and enhance your website free of charge or at a reasonably low cost.
5. Integrating ad campaigns with social media
It is clear to anyone that social media channels are a very important part of having any advertising campaign successful. Reaching a huge number of people that liked your page on Facebook or followed your company Instagram's profile results in better recognition and trust.
WordPress has a magical tool called Publicize, which is available for all its plans. It is a great feature that could publish for you all your new posts on popular social media networks such as Twitter, Facebook, LinkedIn, and others. You just need to put together your social media accounts and your webpage. It can be done by opening the settings menu of each of your accounts and conducting the relevant consequent steps. When you set it up, every new post will automatically appear on your brand's social network profiles.
The more subscribers your business pages have on social media, the more convincing your brand seems for potential new clients. Furthermore, a fruitful social campaign will definitely enhance your page's overall SEO performance in a roundabout way.
6. Superb permalinks
Many CMS platforms don't pay any attention to the adequacy and vision of the URLs. Thus, instead of specific, thematic, and page-related URLs, users and visitors have to put up with chaotic and ugly scribbles of rarely used symbols, letters, and numbers.
Just like everything cardinal with WordPress, it makes it very easy to create proper permalinks for your website's separate pages too. This way you can make your website easy and simple to navigate, and you can even increase your website's traffic and ranking by adding particular trendy keywords in the permalinks.
In case you decide to update the URL of a specific page, you can anytime change the permalinks you initially created.
7. Quick managing of Meta tags
In fact, meta tags are keywords that don't appear on web pages, but they are substantial and fundamental description that helps search engines understand and cogitate what a web page is about. Thus your website can be easily found on Google, Bing, or any other popular search engine platform. The developers of WordPress have considered this tricky instrumentality as well.
You can apply an add-on such as the popular one called Yoast SEO that will instantly add reliable meta tags to all pages existing on your common or polished website.
Meta tags convey information to search robots, helping to understand the content of pages. By adding the necessary keywords to the metadata, your site is more likely to rank for those keywords.
8. Image SEO efficiency
Images are a great instrument to prevent boredom and make your website look more beautiful, entertaining, and easy for the eye. Actually, they're a must-have feature for a high-flying webpage. But do you know that they might also be a formidable and easy-to-apply SEO tool with WordPress?
There are brilliant add-ons that could create alt keywords for images naturally, without any human effort. These plugins could create alternative short textual content so that your website is better noticed by search engine platforms.
In case you are an SEO-advanced genius, WordPress allows you to perform these image optimizations on your own without having to use additional plugins. You can embed the best keyword choices into the description of each image manually. But, unless it would really amuse you, why do it when it can be conducted automatically? As the ancient Greek philosopher, Theophrastus said: "Time is the most valuable thing a man can spend".
9. Mobile responsiveness
WordPress is constantly evolving its functionality so that sites can be opened with the appropriate arrangements of texts and sections on every new device that appears on the market. WordPress themes are being maintained and enhanced on a regular basis so they can always be adequately responsive on desktop, tablet, and mobile.
10. Relatively Cheap Web Development Solution
In general, it is cheaper to create a WordPress website because you can save money on fees for the developer to build an HTML site from the foundations. But you should also take into consideration that although creating a new website is almost always much cheaper with WordPress compared to creating it with the help of an IT specialist, sometimes add-ons and pricey operations may result in WordPress gradually getting more expensive month by month.
Fortunately, the WordPress platform is free of charge, and all the add-ons that could make your experience even better are up to your own decision. You can still have a really amazing and well-functioning WordPress website using only your main WordPress theme, without installing additional free or paid plugins.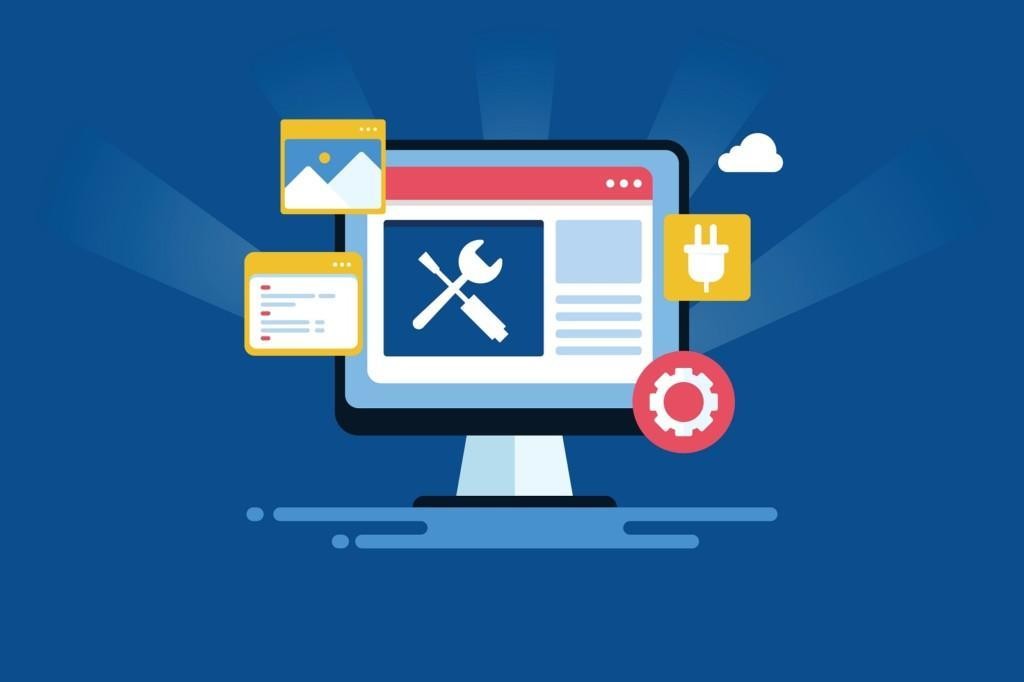 As Stephen Hawking once said, "Perfection simply doesn't exist. Without imperfection, neither you nor I would exist". Of course, no CMS platform is perfect and there are some WordPress downsides as well.
For example, some unique visual and functional creative ideas might not be applicable to WordPress websites, but they could be realized when using programming languages for creating a webpage. You should also consider that even though WordPress is much easier to learn than any of the programming languages, it can still take a little effort to get used to its usage.
Even though WordPress is not perfect, we would say that it can definitely be trusted and probably it is the nearest to perfection. Yet, the acceleration of WordPress has been progressing since it was initially released in 2003 by the IT developers Matt Mullenweg and Mike Little. Furthermore, nearly half of all websites around the world nowadays are built on WordPress, and this percentage is constantly rising. We think that this is аn incredibly steady proof that it is an excellent CMS platform you can count on.
Hosting and Upkeep for WordPress by Seravo.com
If you are not only looking for someone who can take full care of your website but for proven experts that are always ready to assist you and provide you with the best possible pieces of advice, you can count on us.
Seravo can increase your brand's overall online performance and traffic in a harmless way, without troubling your website. You can benefit from the best possible hosting and WordPress upkeep with 24/7 support, monitoring, and protection, no matter which plan you choose.
We guarantee superb service, observing all detail, and sensibly taking preventive care of all potential issues that might affect your WordPress website. If you have any questions, don't hesitate to contact us!