Seravo Saves Peatland From Destruction and Becomes Carbon Negative
Seravo buys 260 hectares of swamp to save it from peat excavation
The areas owned by Seravo sequester approximately 775,000 kg of CO2-equivalent carbon from the atmosphere each year, up to 55 times more greenhouse gas than its operations produce
The company continues to invest in modern and energy-efficient technology
Seravo is a website hosting company in Europe that provides services to businesses all around the world. Its prominent customers who run their websites on servers maintained by Seravo feature many high-profile clients such as government websites and homepages of different political parties in Finland and abroad.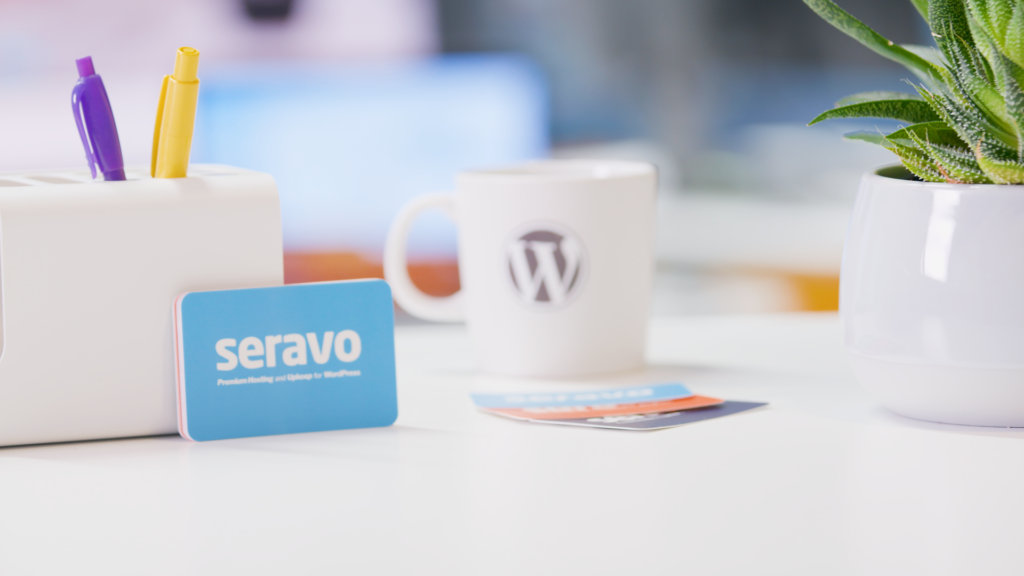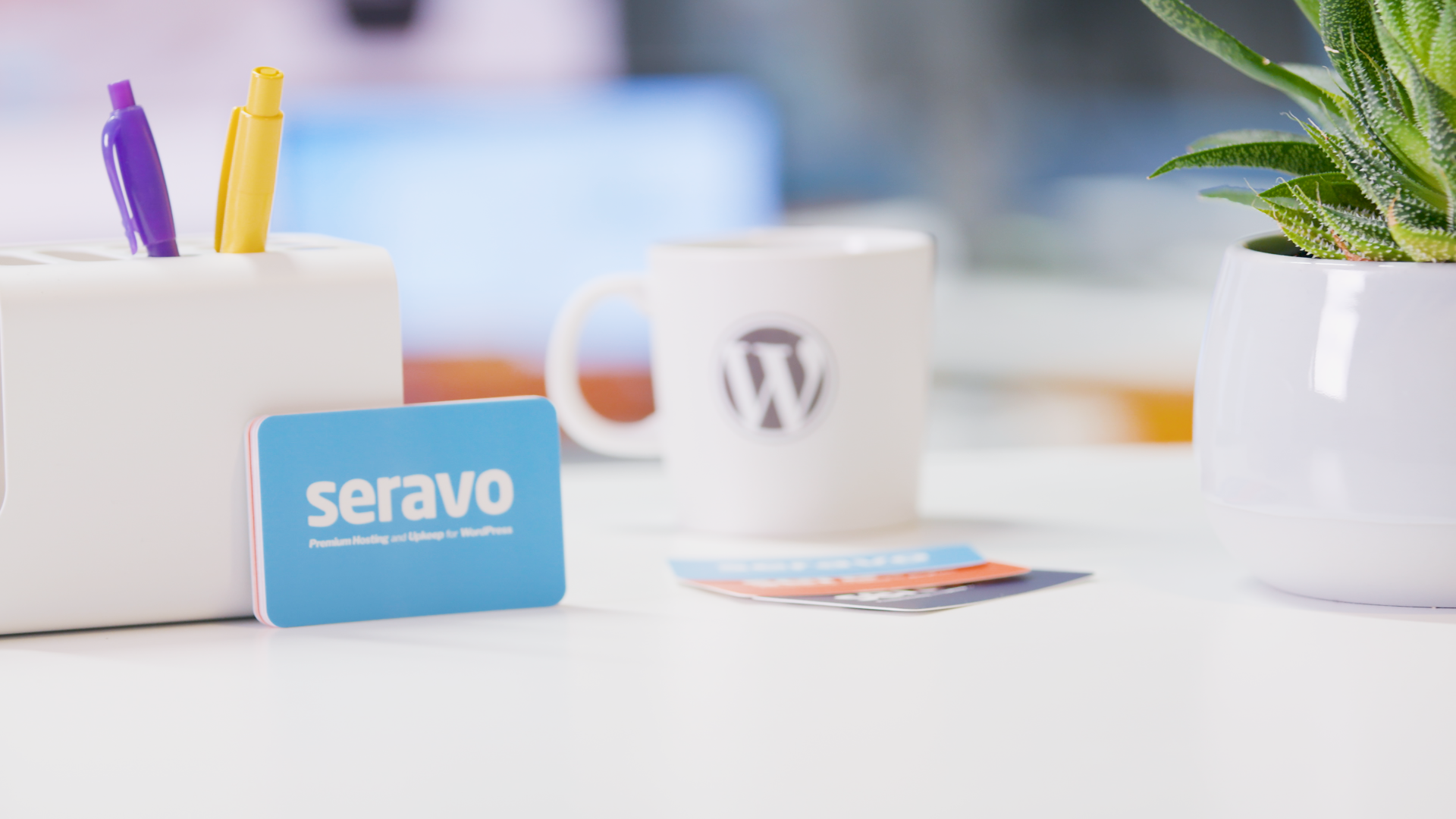 Seravo has been passionate about the environment ever since it started its operations back in 2011. Now that it has started to grow more internationally, Seravo feels that its duty is to lead the way and set an example as a pioneer in how companies tackle the climate crises.
According to the Finnish Ministry of the Environment, Finland, as a country, aims to become carbon-neutral (an economy with net-zero greenhouse gas emissions) by 2035. The EU aims to be climate-neutral by 2050. This objective is at the heart of the European Green Deal and in line with the EU's commitment to global climate action under the Paris Agreement.
Seravo is challenging both its home country and the whole European Union by beating Finland for 15 years and the rest of the EU 30 years ahead of the schedule. Seravo became carbon neutral in 2019.
But the company didn't settle with this. The ambitious goal for the company from the beginning was to become carbon negative, so it needed to take further action. From 2020, it has pulled it off, thus guaranteeing to all its customers that they don't need to worry about the CO2 emissions of websites hosted at Seravo.
We are demanding our partners, who we operate data-centers with, to use renewable energy sources.

Otto Kekäläinen, CEO of Seravo
"We are pushing it on all fronts. For example, we are demanding our partners, who we operate data-centers with, to use renewable energy sources. We encourage green thinking and environmentally-friendly business practices such as remote work or using public transportation. But even so, there are some parts of our operations which still have some emissions and for this, we use the compensation methods. We have done it by supporting projects such as Hiilipörssi, which has been run by the Finnish Association for Nature Conservation in Finland in protecting swamplands. And now we have decided to take this even further by making investments directly into swamplands to protect them from practices that are critically endangering our efforts as the humankind of keeping the global temperature increase to well below 2°C and pursue efforts to keep it to 1.5°C as stated in the Paris Agreement." Says the CEO of Seravo, Otto Kekäläinen.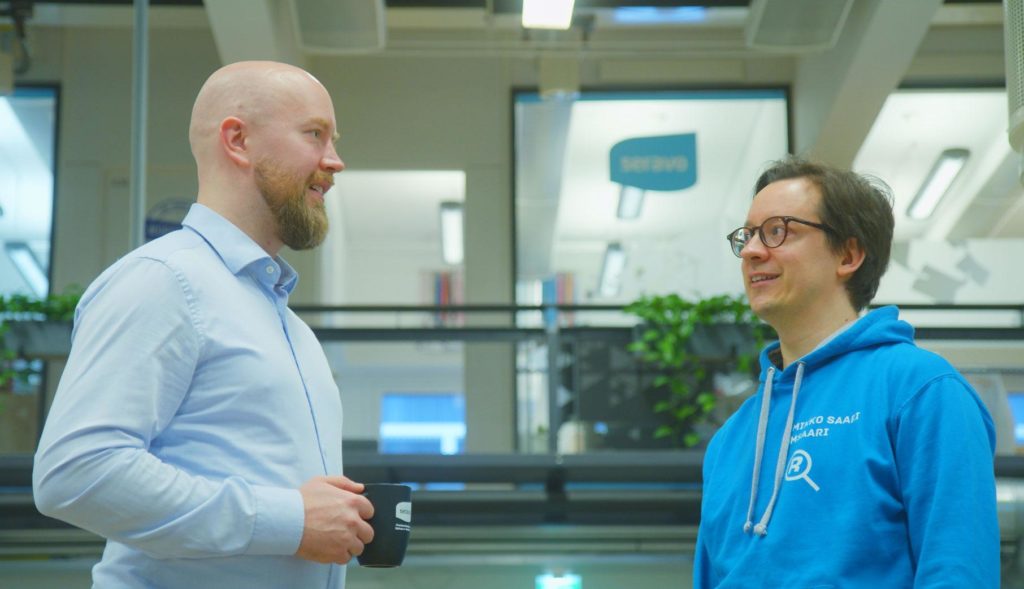 Kekäläinen continues "Companies usually invest in real estate to benefit from it financially, (to sell or rent it out for profit). Although we don't see direct financial gains, we believe that the win from it is even bigger. We think the benefits we reap are not just for us, but for our country, the European Union, and for the whole planet. We wish to lead the way in making the shift of mind, as there is no winning when the house is built on unstable foundations. So we have to take care of our land and nature, at the same time as we are building and growing our businesses further."
Saves Peatland from Destruction
Seravo purchased the Swampland in Ranua, which is located just below the Arctic Circle in Finland. Located close to Rovaniemi, which is a Capital of Lapland, the location is rich in plant and animal life. Peatlands generally support large numbers of invertebrate species, among them numerous species of Lepidoptera (The butterfly fauna of Finland also includes several endangered species).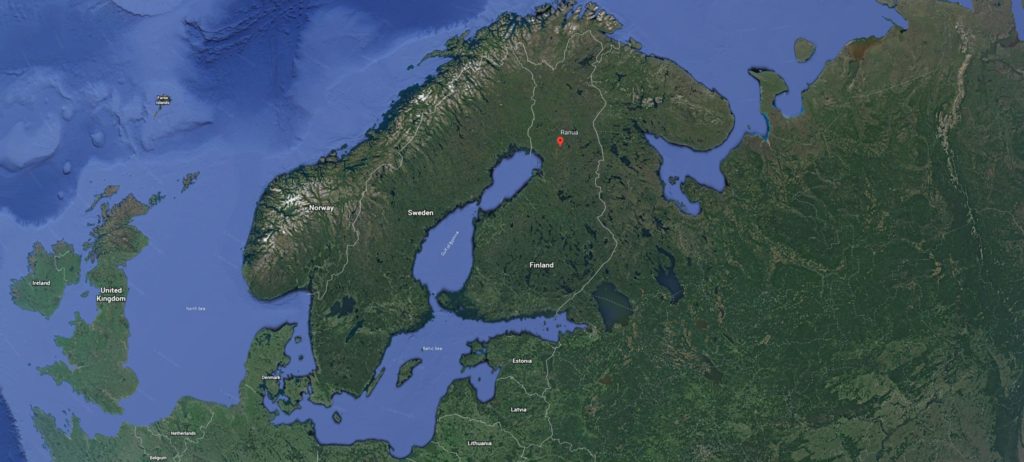 The peat that is used to produce the garden compost is mainly derived from peat bogs just as found on the 260 hectares of land purchased by Seravo. This land was acquired from a company whose main business is peat production. Although the company claims to adopt more environmentally friendly practices, the intensive mining of peat has adverse effects on the climate and destroys valuable ecosystems.
This part of the land is now safe from being destroyed and its future is to keep on serving the world as a carbon sink, and equally or more importantly, being the shelter for wildlife that it has been so far.
Thanks to this investment made by Seravo, some endangered species that live in and around those peat bogs that otherwise would have their way of life threatened, can keep on roaming around freely, without the threat of heavy-machinery invading their safe-haven.
Swamps are Highly Important Carbon Sinks
Scientists widely recognize that wetlands are extremely efficient at pulling carbon dioxide out of the atmosphere and converting it into living plants and carbon-rich soil. According to the Ramsar Scientific and Technical Review Panel, wetlands cover just 9% of the planet's land surface, yet are estimated to store 35% of terrestrial carbon.
Swamp is nature's most potent carbon bank. Disturbing wetlands has a price tag for the planet that is too high for humankind to pay. This is why it is important to invest in natural, undisturbed wetlands, such as the one in Ranua which was about to be destroyed by the peat production company but got saved by Seravo.
A Green Hosting Company
The primary goal still for Seravo is to minimize electricity consumption by investing in the most modern and energy-efficient technology possible. With regard to the electricity used, they aim to reduce greenhouse gas emissions by primarily using renewable energy sources.
At the end of 2019, 79% of the electricity used by Seravo was already emission-free, and for the remaining 21% we offset greenhouse gas emissions. The share of emissions drops over time as almost all new sites go to data centers whose electricity consumption does not produce CO2 emissions.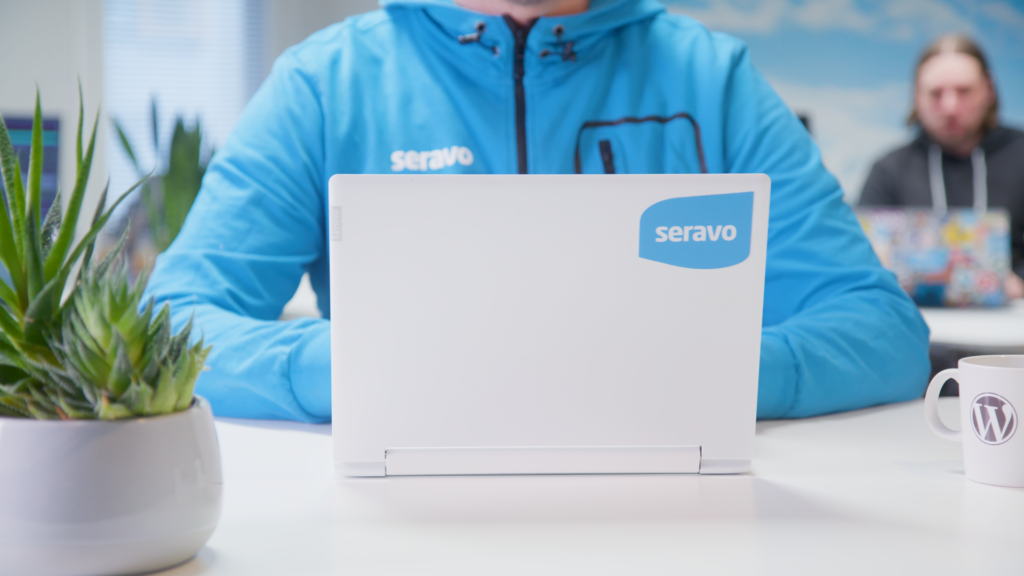 "At Seravo, we are not just tech professionals taking care of website hosting and upkeep. We are also parents, brothers, sisters, relatives, friends, part of society. We are all inhabitants of the planet that is our home." Says Kekäläinen as he talks about the importance of green thinking and responsibility of the company he operates.
Future is Full of Constant Challenges
Seravo is planning to invest in research on what it would mean for the entire world if all hosting companies ran on renewable energy; how much better it would be for the environment as a whole.
People often don't understand as they browse through their mobile phones that the energy consumption of the server rooms and what's happening on the background of the website to remain accessible and functional may have a significant footprint.
"We believe that fast is the new green…"

Otto Kekäläinen, CEO of Seravo
"This is why we always try to innovate on all fronts – we believe that fast is the new green and thus we also invest heavily in proper optimization techniques to boost up websites so they end up consuming less energy in general. We believe fast websites are not only important to make the customer experience better, but it's also greener if done properly." Explains Kekäläinen. "Being green means constantly thinking about different environmentally-friendly practices and educating ourselves to become better at incorporating them into our daily life and business.".
From Carbon Neutral to Carbon Negative
Seravo has been supporting the Finnish Association for Nature Conservation through carbon offsetting programs such as Hiilipörssi. The latest investment in Ranua was made directly into the land purchase to save it from the peat production company, preventing it from being demolished.
This investment means – according to calculations done with the help of the Natural Resources Center and the Finnish Association of Nature Conservation – that the areas owned by Seravo sequester approximately 775,000 kg of CO2-equivalent carbon from the atmosphere each year, up to 55 times more greenhouse gas than their operations produce*.
As a Seravo customer, you are slowing down the greenhouse effect, says the founder and CEO. "Seravo can now proudly say that it is a carbon-negative company. In addition to compensation, we will of course continue to invest in modern and energy-efficient technology. The websites of all new customers will be located in a data center whose electricity production does not cause CO2 emissions. As a customer of Seravo's service, you don't have to worry about CO2 emissions from your own websites.".
What the Future Holds for Seravo?
Seravo knows that a company of their size doesn't make it alone in these efforts, so it hopes others will also rise to the challenge. They hope that they can inspire and lead the way and that others will follow their example.
"We will continue our efforts. We also plan to invest in educating businesses about the fact the websites they operate have an environmental footprint. It might be small, but it's still there. We hope to push companies to move to green hosting providers that really are there for our nature and the future." Says Kekäläinen.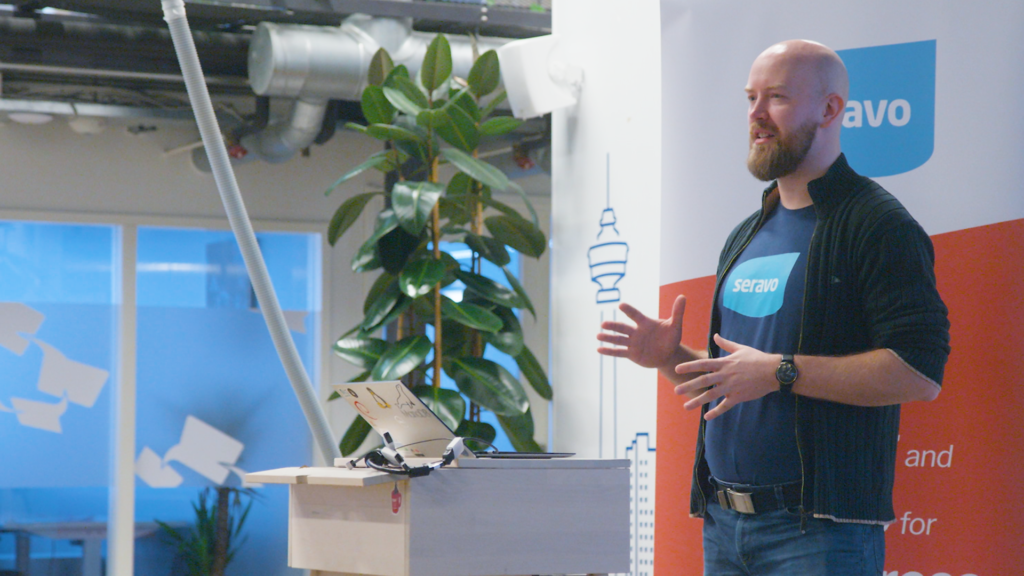 Seravo has plans to invest in environmental research to further learn about the footprint of our online operations in the World Wide Web, as well as coming up with programs to support the environmental organizations that tackle the climate crises.
* Seravo's operations sequester 55 times more CO2 emissions than it produces.

To determine the carbon sequestration capacity, we have made calculations for both the stand and the bog. For stands, it is possible to make very accurate calculations, but since there is not much stand in the bog area, the greatest sequestration occurs, however, as the vegetation of the bog itself grows and eventually sinks into the water and oxygen-free space, permanently sequestering the carbon within.

According to the Natural Resources Center, the average volume of stands in northern Finland is 86 m3 / ha and the average growth in Lapland is 2.10 m3 / ha/year. The area purchased by Seravo is mainly dry peat fabric, where the amount of forest is only a fraction of the average, a total of 8.51 m3 / ha. Thus, the percentage of stands per hectare is 9.90% of the average in Northern Finland, which means that it can be estimated that the growth of stands is about 0.21 m3/ ha/year.

On average, one cubic meter of wood absorbs about 1,000 kilograms of carbon dioxide per year. The annual carbon sequestration capacity depends on the number of trees growing and natural removals. A tree that has stopped growing does not sequester significant amounts of carbon. The total area of ​​Seravo's properties is 261.51 ha. From this, an estimate can be calculated for the annual carbon sequestration capacity of the stand: 261.51 ha x 0.21 m3 / ha / year x 1000 kg / m3 ~ = 55,000 kg / year.

This figure based on trees alone is thus more than four times the greenhouse gas emissions from the servers mentioned earlier. For bogs, our figure is based on the calculations of the Coal Exchange, according to which 10,000 m2 of bog binds 2,778 kg of CO2 emissions per year, which in the case of Seravo would mean about 720,000 kg.

When both trees and bogs are added together, this means that the areas owned by Seravo sequester approximately 775,000 kg of CO2-equivalent carbon from the atmosphere each year, i.e. up to 55 times more greenhouse gas than our operations produce.
Read more