Sustainable Web Design
Poutapilvi is a Finnish web design and development agency, as well as a long-time partner of Seravo. At Poutapilvi, projects are developed in a sustainable way. Founded in 1999, Poutapilvi excels in creating sustainable online services that will be used by their clients for years to come, delivering efficient, high-quality online services. In addition to WordPress sites and WooCommerce stores, Poutapilvi offers a wide range of services, from branding and concepts to service design, development and content marketing.
Thanks to the past couple of decades, Poutapilvi has a solid experience of providing web services. Poutapilvi has long-lasting relationships with its clients, further proving the quality of their design and development services. Some client relationships date back to the very beginning of the company and its founding year, '99.
In accordance, Poutapilvi's employees thrive and enjoy their time working for the company: designers, developers and engineers alike.
Designers and developers alike thrive as Poutapilvi employees, resulting in great employee retention. When there are familiar faces in your team and projects, collaborating and development really come up to expectations!
"Seravo offers high-quality environments, so we get WordPress sites up and running quickly. Overall the service is reliable and worry-free."

Klaus Holm, Poutapilvi
Poutapilvi's aim is to deliver and ensure that its clients receive the kind of service they've ordered – and always a little more, going the extra mile. A starting point for each project is service design, and the goal is to turn the customer's concept into a functional, beautiful service with great user experience. All this happens with the aid of WordPress.
Poutapilvi provides support for their own customers, so that their clients never have to wonder who to turn to. No matter what is the issue at hand, – a mundane everyday issue or something more complex – Poutapilvi is there to provide assistance.
How to Find the Right Web Agency?
Maintaining their own servers would have been the natural "next step" for Poutapilvi. "However, we soon realized that finding a suitable partner for WordPress hosting would be more efficient. Seravo provided readily available tools and environments for development purporse, proving to be a convenient way to maintain our customers' sites", says Petri Peltonen, Tech Lead at Poutapilvi Web Design.
By relying on a good hosting partner, you can focus on your core business. By relying on Seravo, you're able to concentrate all your resources on what's essential for you and your clients – which is developing bespoke online services. "Seravo offers high-quality environments, so we get WordPress sites up and running quickly. Overall the service is reliable and worry-free. Our customers don't have to worry about their sites crashing or breaking down", states Klaus Holm, Senior Account Manager at Poutapilvi.
"We chose Seravo as we wanted to have a partner with whose help we can focus all our resources in what's essential, which is our clients' needs and the development of their services", Petri continues.
Efficient and Worry-Free Partnership
Not only is Poutapilvi focused on quality, sustainability and usability, coming up with solutions for clients swiftly and reliably is also important. The services should run reliably, and the project should progress efficiently. This is taken into account when developing web services in the long run. In order to be sustainable, one needs to invest in ensuring that things run smoothly.
The Importance of a Good Hosting Partner
What is the most important feature of a hosting and upkeep partner for WordPress sites? In case any errors or problems arise, prompt responding is crucial. "Seravo communicates efficiently within a reasonable timeframe. Thanks to our partnership, we can rely that our questions are answered no matter the problem at hand", Petri describes.
For Poutapilvi, reliability also mans that there are no significant interruptions to the service. In fact, Seravo's monthly SLA for site availability is 99.9%, including server maintenance. If this SLA is not met, this will be reported and service fees refunded, as described in Seravo's terms of service.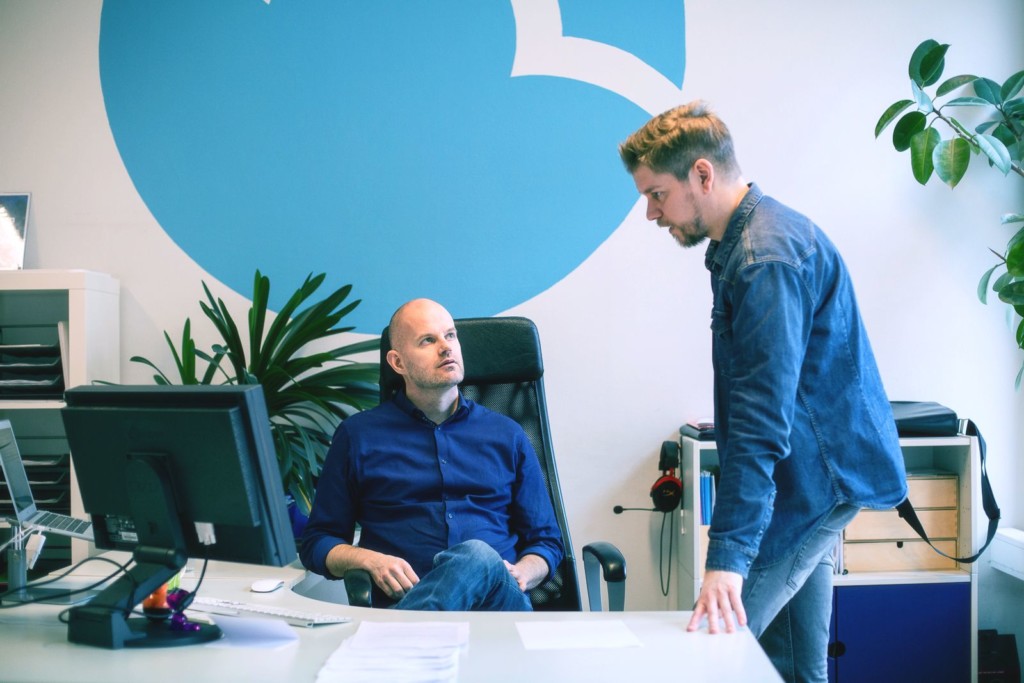 Comprehensive Solutions and Services
Another thing Poutapilvi and Seravo have in common is that both companies offer high-quality customer service. When you have a partner that understands your issues and needs, it's easy to communicate and solve problems together and take care of routine tasks.
The main benefit of having a partner is that one doesn't have to be an expert of absolutely everything. A partner will help you to investigate, detect and solve problems. It is important to recognize the needs of your partner and to be able to communicate what is required to reach the goal.
Poutapilvi is a one-stop shop, ensuring that the customer enjoys a holistic service, and not just the finesse of the technical platform. A good service is based on quality design, which in turn is built on top of the technical implementation. Part of what makes collaboration so appealing is to have someone to share the responsibilities with.
WordPress Integrations and Security Updates
Today, the number of integrations and external services running alongside a WordPress site have increased. "The reliability of these integrations is also something to keep in mind, and this has also worked really well with Seravo," says Petri. Thanks to Poutapilvi's long history, their expertise with integrations can be traced back to the era before WordPress content management.
Information security is always a topical issue. It is a particular concern for customers who use WordPress extensively, the level of WordPress know-how may vary within the client organization. It's important that security is well taken care of from the get-go, and that the service has a good framework for further improving the security of the website.
Website users almost always include a variety of stakeholders, and for each group, learning content management is a necessity. In a good server environment, learning and using WordPress is made easy. No matter if something breaks or a piece of content gets lost as a result of learning – thanks to Seravo's automatic backups, the WordPress site can be restored to the state it was before any changes were made. The backup can be restored on your own, or you can request Seravo's experts will restore the site for you – completely free of charge.
Today's Work Culture
In the recent years, the pandemic revolutionized the work routines of IT, as both internal and external meetings went exclusively online. Poutapilvi coped well with these new ways of working and adopting new routines. Many organizations were forced to either adapt and streamline their operations. Every company designing online services needs to think about how to improve efficiency, to be able to cope with the ever-changing world.
Collaboration is important because it makes the service efficient, all the while improving customer experience. "Working with Seravo creates synergies. It's good to work together, even if we're working apart," Petri sums up.
Partner Up with Seravo
Are you interested in collaborating? Got questions? Read more about our solutions for partners, or contact our sales team at sales@seravo.com.