Especially when it comes to commerce, business initiatives are increasingly being conducted online. The fact that shopping malls all over the world are becoming more and more deserted is an unstoppable global trend. However, online stores are becoming increasingly preferred for buying clothes, shoes, food, toys for kids, baby accessories, home stuff, and absolutely anything else you can think of, including services such as plane tickets, summer vacations, etc. The global pandemic of 2020 accelerated the process of digitalization of trade, with 1/3 of American and 1/5 of global business being conducted online by 2022.
Depending on your motivation, ingenuity, and commercial acumen, you could either get a decent additional passive income through some e-commerce practices, such as affiliate marketing, or you could even create your own online store for a living. Some succeed to establish such a successful business that they even start providing new job opportunities.
Nowadays, creating an online store is easier than ever before with the help of content management systems (CMSs). Examples of CMSs are WordPress (WP), Joomla, Weebly, and many others. With them being based on ready-to-use templates, creativity, and entertainment, building a successful and beautiful online store could take you less time than a single working day at the office.
How WordPress Made a Revolution
About 15-20 years ago, it was much more difficult to create an online store. Entrepreneurs and merchants had to pay a professional IT developer to build their websites from the basics by only using their knowledge in coding languages such as HTML, JavaScript, CSS, etc. Also, site owners had to rely on the same person again and again for every small change they wanted to apply to the appearance of the page.
Since WordPress (WP) was released in 2003 by two American and British IT specialists, Matt Mullenweg and Mike Little, building and making a cool e-commerce website became easier than ever before. We could definitely say it was a revolution in the field of creating websites. Therefore, the wonderful functionality of WP helped online stores become easier to create and maintain, more successful, and hence more profitable.
Though WP has a huge variety of rivals, even easier to use but more costly ones, WordPress is used by 43.1% of all sites around the world and by 64.2% of the websites that use any CMS platform. There is no doubt that WP is the global leader among CMS platforms and its popularity is increasingly growing. But why?
Benefits of Using WordPress for Your Online Store
You are probably asking yourself why WordPress (WP) is so popular and successful. Considering that there are even easier-to-use CMS platforms than WordPress, WP manages to maintain its leadership position due to plenty of good reasons.
There are literally dozens, if not hundreds of benefits of using WordPress as a CMS platform on which to build your wonderful online store. To describe all of them, we would have to prepare not a simple blog article but a whole book of at least 50-60 pages. That is why in this blog article we will try to make you familiar with the top 16 benefits of using WordPress as CMS and a WordPress web hosting service for your lovely new online shop.
Benefit #1: It is open-source and money-free. One of the top reasons why WP is so attractive, probably even the main one, is that it is easily accessible for being open-source, entertaining, and free to use. When we say "free", we mean really "free". You do not have to pay anything to use it. And when we say "open-source", we do mean "open-source" for real as the source code could be developed and upbuilt by any IT developer who wants to improve it.
Benefit #2: It is easy. Though some CMS systems are considered even easier to use, the usage of WP is still very effortless, and it provides a great option for every entrepreneur to focus on evolving their business initiative instead of dealing with boring IT stuff.
Benefit #3: It is made to work smoothly and fast. All WordPress polythematic templates were made to work perfectly well and provide a smooth browsing and navigational experience for everyone, no matter the purpose of their website.
Benefit #4: It is customizable. With WP, there are plenty of easy-to-apply options for the arrangement of the sections and the overall appearance of your WP-based website.
Benefit #5: It is mobile-friendly. WP-based online stores are easily accessible by all kinds of mobile devices. Thus, any potential client could enjoy your products and services by using their phone, tablet, or another mobile gadget they possess.
Benefit #6: It supports various media types. WP is very sophisticated, and it provides the opportunity for each online store manager to benefit from applying various media types such as text, photos, video files, PDF documents, Flash, and many more media options.
Benefit #7: It is social media-friendly: All the publications of your online store could be shared without a problem on any of the popular social media, such as Instagram, Facebook, Twitter, and many others, and also on video platforms, such as YouTube and DailyMotion. This way, you could popularize your brand and advertise your merchandise and services on your brand's social media profiles.
Benefit #8: It is secure: WP is a very secure and safe content management system that provides all the online security options available in the modern world. The simplest and most effective one is that anytime you would like to log in, you could be required to fill in a two-factor authentication password.
Benefit #9: It offers plenty of add-ons: Many of WP's plugins could help you make your online store perform really great and look amazingly nice, entertaining, and attractive. Some of these add-ons were made to improve the overall security of WP-based online shops. This might be extremely helpful in marketing niches that require visitors to share sensitive or important personal information, such as bank details.
Benefit #10: It is SEO-friendly: WordPress lets you add popular keywords so your online shop could rank better on search engine platforms such as Google, Bing, and Yahoo.
Benefit #11: It offers various WordPress web hosting opportunities: As we already mentioned above, WP is the most popular CMS platform. Plenty of hosting companies around the globe offer plans with wonderful WordPress management (also known as "WordPress upkeep"). Seravo, for example, is one of the main trustworthy hosts that offer very affordable and high-quality WordPress web hosting plans.
Benefit #12: An option for 24/7 monitoring: Nowadays, almost all web hosts provide any kind of monitoring to their clients. But not all of them ensure 24/7 monitoring as the WordPress Upkeep by Seravo does, so any error alerted during the monitoring could be fixed as soon as possible.
Benefit #13: An option for WordPress customer support: With a WordPress Upkeep web hosting plan by Seravo, you could have any WP-related issue fixed by Seravo's WordPress experts. Most often, these problems are plugin-related or connected with various security issues that may affect any online store, no matter if they are custom-based or use a CMS platform. Seravo's team of professionals knows how to monitor, repair, and constantly proactively improve your online shop. This way, you could effectively prevent material and reputational losses due to your e-commerce website not being reachable for security or CMS-related reason.
Benefit #14: Opportunities for easier communication with partners and customers. If you use a WordPress web hosting service, you could enjoy and benefit from some add-ons provided by the host. These additional plugins let you check your website's slow error logs, clean the cache easily, or enjoy better collaboration with your affiliate partners, business partners, and customers. You could also install a platform for communication with customers that will make your and their e-commerce experiences easier and more pleasant.
Benefit #15: Regular backup opportunities. If you use a WordPress web hosting service, you could enjoy and benefit from some add-ons provided by the host. These additional plugins let you check your website's slow error logs, clean the cache easily, or enjoy better collaboration with your affiliate partners, business partners, and customers. You could also install a platform for communication with customers that will make your and their e-commerce experiences easier and more pleasant.
Benefit #16: Mighty privacy possibilities: Fortunately, most WordPress Upkeep web hosting plans provide easy-to-apply and stable options for better privacy of your site and the data of your partners and clients, such as the following few below. Make sure your host has applied these privacy measures, so you, as an online store manager, could provide a safe environment for your customers:
SSL certificate
Malware prevention
Malware removal
Strong password suggestions
A limited number of login attempts
Constant security monitoring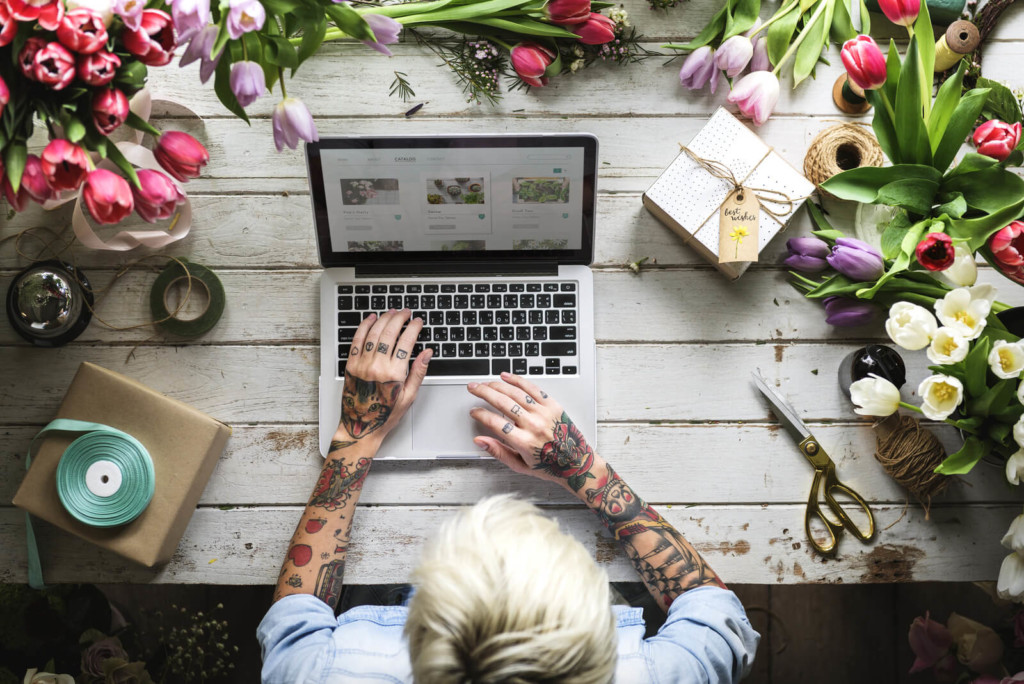 Do I Need a WP Upkeep?
You have to decide for yourself if you will need a WordPress upkeep program for your new flashy online store. You might take advantage of the wonderful benefits of using WordPress without an upkeep hosting service, and you could still have a great online shop. But we bet that you could gain even better success if you entrust your WordPress management to the experts.
We would like to suggest you check the current WP web hosting plans by Seravo. No matter if you choose a basic or a more enhanced WP upkeep package, with Seravo you will get the advantage of dozens of great free features, including the following:
Domain
DNS
SSL certificates
Daily backups
Support provided by a team of highly skilled experts working in several data centers around the world
Fast and smooth WP platform
Server-level and Redis cache
Built-in image optimization
Regular WP updates
Routine WP plugins updates
24/7 monitoring
Advanced security and privacy measures
Security guarantee
Great developer tools
SSH access
Seravo WordPress Web Hosting plans let you also benefit from many additional services that might require additional payments, such as the following:
Additional domains
More disk space
Business email services
Moving an existing WordPress site to Seravo
Here you can learn all the important details about the services of Seravo's WordPress Upkeep plans.