An increasing share of business today is happening entirely online, especially when it comes to commerce. Е-commerce is a huge opportunity that could often let you gain additional or passive income. Many people manage to support their monthly budget entirely through online trading. Some of them turn out to be quite successful in building a profitable business, and they even create jobs.
Nowadays, thanks to great content management systems (CMS) such as WordPress (WP), Joomla, Weebly, etc., anyone could build a great e-commerce website in a day. In fact, the verb "build" is not quite accurate here since working with WordPress and other CMS platforms is mostly based on creativity and fun.
WordPress: Before and Now
In the early 00s, entrepreneurs, merchants on the internet, and other types of business owners had to find an IT specialist to create their business website or just to apply a single small change to their online appearance. Soon after WordPress (WP) was created back in 2003 by the US and UK (respectively) developers Matt Mullenweg and Mike Little, making and maintaining interactive websites became quite much simpler than ever before.
Initially, WordPress was made to make blogging easier and more beautiful than ever. But the immense and quick development of this invention not only facilitated bloggers but also made the lives of many entrepreneurs easier by helping them a lot in making their businesses more recognizable and profitable.
Even though it has plenty of alternatives, usually expensive ones, that many website users prefer instead, WordPress is the basis of 43.1% of all websites on the world wide web and owns 64.2% of the CMS market share today. Undoubtedly, WordPress has been the world leader for around 20 years and its popularity still hasn't stopped to increase.
Why Choose WordPress?
Unlike other prominent CMS platforms, WordPress is open-source and free. The fact that it is accessible to everyone is making it even more attractive. In addition, every developer who has good ideas of how to improve the source code could apply them. Here are the main advantages of WordPress that make it much more preferred than other content management systems:
It's free: The fact that WP is open-source allows the platform to be used successfully by hundreds of millions of users around the world for free.
It's easy: WP is easy to use and a great option for everyone who wants to focus their energy on developing their business.
It's fast: All WP templates are made so the chances of any speed malfunction are minimized.
A huge variety of customization options: The flashy and refined polythematic templates let everyone choose the best appearance and arrangement for their website.
Social media compatibility: All the posts from your WP webpage could be shared on popular social media channels. Thus, you could make your business better recognizable and increase your profit.
Mobile responsiveness: With WP, your online store for goods or services can be visited by all types of mobile devices. This way, you will be able to grab every visit that could lead to a purchase, no matter the device of the potential customer.
Many fast WordPress web hosting opportunities: Almost all good web hosting providers offer packages with great WordPress upkeep (also known as "WordPress management" or "Managed WordPress"). An example of such a provider is Seravo.com.
Security protection: WordPress is safe for your website's data, and for example two-factor authentication can be implemented with the help of a plugin. Security is essential on any site, but especially when working in the field of medicine, banking, insurance or cryptocurrencies for example. Additional security plugins also exist, but at Seravo you need not worry – the security is a built-in feature, no security plugins are needed!
Plugins: Plenty of essential add-ons for WP are there for you! They could make your e-commerce website perform extremely mighty. They could also make it look quite attractive and more entertaining by improving its interaction with your visitors.
All media types supported: Unlike some other unsophisticated free platforms, WP lets you apply not only text but also images, PDF files, videos, etc.
SEO-friendly: If you add trending keywords, your website could be positioned better on Google.
Prevents unnecessary stress: It's quite boring and even stressful to be forced to deal with technical and software issues instead of focusing on your e-commerce business. WP will definitely make it a lot easier for you to focus entirely on the meaningful stuff for your business.
How to Create Your WordPress Website in 4 Steps
Before you install WordPress and customize your new flashy e-commerce website, there are a few steps that you should undertake in advance. At first glance, they might seem a little boring and even annoying. But when you start following the steps, you will see that these hints are both very important and interesting.
Step #1: Choose an outstanding domain
Choosing a nice domain address is one of the most important things you need to do for your e-commerce website. It is the short text that your future customers will enter into their devices' browsers to visit your site. While the domain is the actual name of the website, it is an integral part of the URL address that will lead the customers to your website.
A domain is not only the most important part of your URL address from a marketing point of view but the face of your business. It can evoke emotions in your future visitors that could potentially determine their overall consumer attitude and propensity to make a purchase. Therefore, it is very important that the domain is not too long, and it matches the name of your company or online store.
Good examples of really very successful and widely used e-commerce website domains around the world are the following:
All of them are easy to remember, not too long, tailored to the location, and contain the names of the relevant e-commerce websites.
When choosing a name for your e-shop business, it would be good if it is somehow related to your commercial activity. For example, if you will be reselling plane tickets, the name of your domain could contain words like "sky", "fly", "clouds", etc. If you are going to earn from holidays and excursions, then "travel", "trip", and "holiday" would stand really great. If you will be offering lady's shoes, then bet on "heels", "chic", "feet", etc. If your passion will be preparing takeaway food, "eat", "delicious" and "yummy" would be quite suitable and useful for your marketing strategy.
Step #2: Choose the perfect hosting plan
Before you choose your hosting plan, you should carefully consider what your starting traffic will be. Because the price of such a plan depends mostly on the number of visits you will attract through your website. Hosting plans vary by the type of physical servers that the hosting provider uses to carry out the particular hosting service. The main server types are three:
Shared server: Your website's data is saved on a server together with the data of other websites. As the expenses are shared between several users, it is a great solution for e-commerce pages with low to moderate traffic.
Dedicated servers: In this case, you have your own server that nobody else could use. It is the best opportunity for really very huge e-commerce businesses that have hundreds of thousands of visits per day. But the maintenance cost is quite expensive as it is not shared with anyone else.
VPS: Imagine a shared server, but a much bigger one, that has all the positive features of a dedicated server. With VPS, just like with shared servers, your website's data is based on a physical server. But the physical machine is much bigger and there you have your huge data space that no one else could breach. As the boundaries in this machine are virtual, this server is called a "Virtual Private Server". It is cheaper than a dedicated server and is an option that we would recommend for every e-commerce entrepreneur whose shared hosting plan is already not enough. This is really the best opportunity for already established e-commerce websites with increasing traffic needs.
The main piece of advice we could give you in choosing a hosting plan for your WordPress-based website is to avoid paying for traffic and additional extras that you probably won't use. Anytime you might need more traffic, most hosting companies will allow you to upgrade your plan for free. That's why we would recommend you start with a shared plan and upgrade it to a VPS plan as soon as your website's needs start to increase.
Choosing the right hosting company and plan also depends on the extras that you are offered. Some providers could try to attract you with cheap or even free domains, additional security, exceptional 24/7 customer support, and other nice advantages. It would be best to choose a plan that offers the greatest options for you at the lowest possible price.
Step #3: Install WordPress
As we already mentioned above, WordPress is the most preferred content management platform in the world. Of course, it hasn't happened without a reason. Before you build your own WordPress-based e-commerce website, you need to install WordPress itself. Here's how:
Sub step #1: Download it. You could download the latest WP version from WordPress.org. There's one more similar website – WordPress.com, where you could create a WordPress-based website without any installation, but it is more suitable for blogs than business websites. For your e-commerce webpage, we recommend you download the program from WordPress.org.
Sub step #2: Prepare WP for installation. Once you have downloaded the folder from WordPress.org, unzip it and upload it to your public_html directory. Then, make MySQL database and user and configure the wp-config.php file there.
Sub step #3: Install it. Once you have completed the instructions above, you could run the WordPress installation and start creating your wonderful WordPress-based e-commerce website!
Step #4: The sweetest step, create your lovely WP website
Designing and making your flashy WordPress-based e-commerce website is the funniest part of the overall adventure. We would say that it is even somehow relaxing to focus on your creative ideas and skills, write the textual content, customize the arrangement of your section, and insert images, videos, and other visual units that could make your website attractive, fresh, and outstanding.
The first thing every WordPress newbie enjoys a lot is choosing e template for their website. There is a huge variety of free and paid templates that are divided into different categories, including a category for templates suitable for e-commerce businesses. All of them are made refined, beautiful, and marketing-oriented, so they could fully respond to the e-commerce market requirements. Anytime a potential client reaches your company's wonderful website, they will enjoy the simple and at the same time very cool appearance of your webpage, no matter what their personal device is as WordPress works great on varieties of devices such as desktop, tablet, and mobile.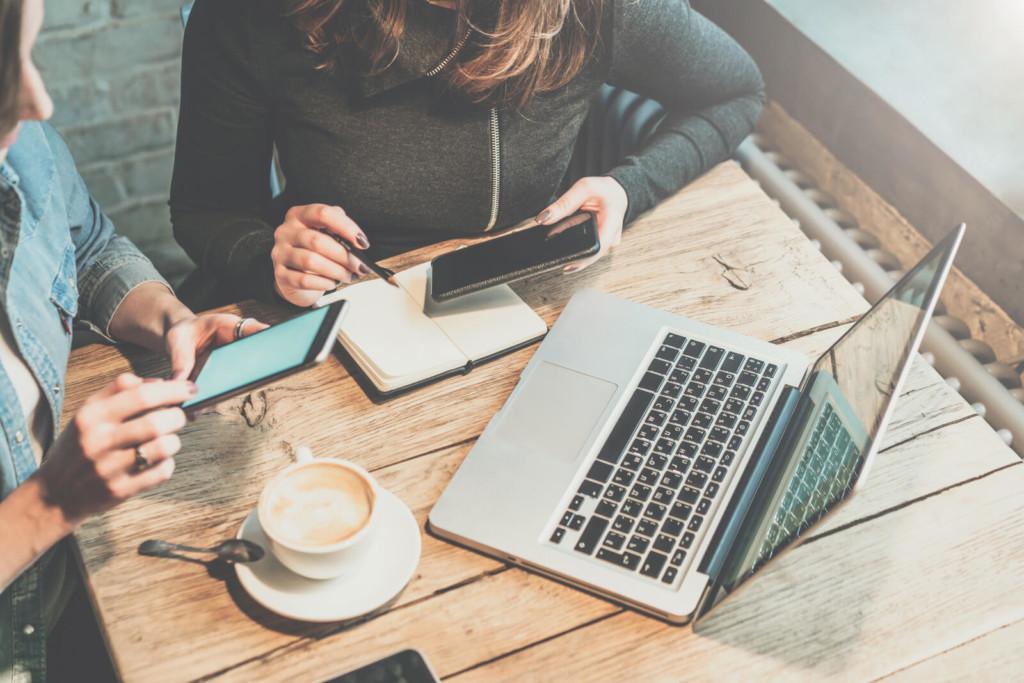 Final Words
No matter how huge your e-commerce business is, it's difficult to overcome all the challenges that modern business meets. The competition is big and getting even bigger, and it forces e-entrepreneurs to extremely concentrate on marketing strategies that are constantly changing. But for this concentration is needed time. That's why e-commerce businessmen often count on CMS platforms, such as WordPress, that save them money and time that they could invest in developing marketing strategies and making their business grow.
For your e-commerce business, we strongly recommend WordPress as we know it is a great option for every new entrepreneur in the field of online trade. With it, you not only could create a website for your business needs, but you could also develop and improve it in time, making it cooler, fresher, and easier to navigate and use.
Fast WordPress Web Hosting and Upkeep by Seravo.com
It would be great to choose a web hosting provider who could help you completely focus on your e-commerce business. Seravo's team of young and smart experts could take care of the overall support of your hosting and server, software and security updates, and WordPress upkeep. They have wonderful plans for Fast WordPress Web Hosting and Upkeep. Thus, they could help you not only with the boring technical parts, but help you increase the number of your website's visits, too!
If you need help to get started with WordPress, Seravo's experts would be happy tp help you by email, or you can chat with them directly! Whatever your hosting plan is, they are there to help you in detail carefully and proactively apply what is needed for your best WordPress-based e-commerce experience.