Last week, on 8 August, WooCommerce version 8.0 was released. It is estimated that around a tenth of all websites in the world use WooCommerce. In 2023, WooCommerce is still the most popular platform for online shopping with a market share of around 30%. Of all e-commerce platforms, Shopify and Magento are the next most popular.
WooCommerce 8.0 Updates
Upcoming Changes for PHP Version Requirements
WooCommerce 8.2 is only a couple of updates away, and minimum requirements are going to get updated soon. Starting from version 8.2, WooCommerce will require PHP 7.4. It is expected that WooCommerce 8.2 will be released in October 2023. However, WooCommerce 8.0 will still support PHP 7.3. For a list of all PHP versions in use on Seravo's WP service, see our knowledge bank.
By updating your WordPress site's PHP version, you'll also improve its security and speed. Updating to a newer PHP version is therefore recommended at the earliest convenience – after ensuring the site's theme and plugins already support the PHP version you're upgrading into.
For more information about updating your site's PHP version, please refer to this article in Seravo's knowledge bank.

Improved WooCommerce Block Templates
The shopping cart, checkout and order confirmation templates are integrated into the site editor for block themes. These templates enhance the editing experience throughout the checkout process and allow for comprehensive page editing, including header and footer adjustments. In addition, WooCommerce has introduced image size settings for the product block.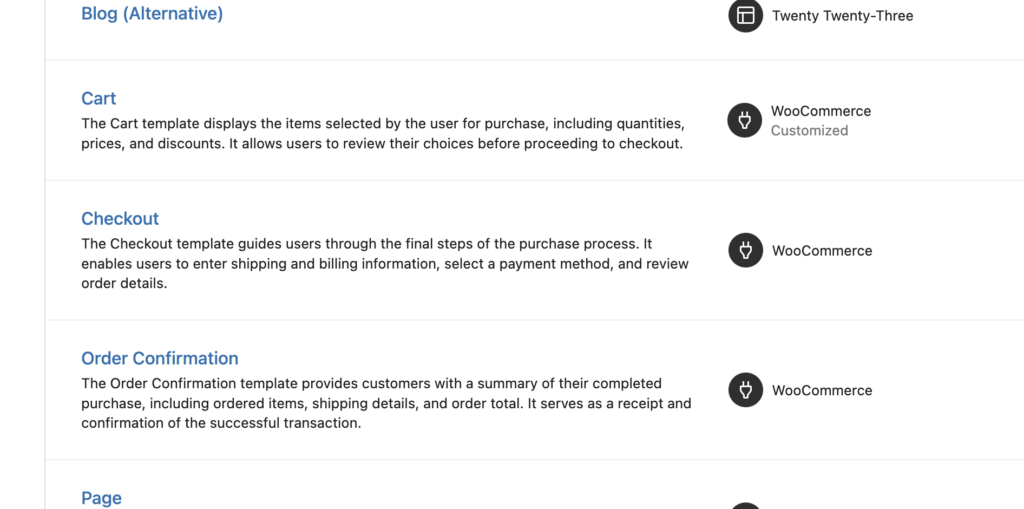 Improved Editing Experience for the Mini Cart
WooCommerce 8.0 expands the customization options of the Mini Cart block by adding three new settings. These enhancements provide more flexibility, allowing merchants to customize the color of the price, icon, and product number according to their preferences.
Minimum Requirement for the WordPress Version
With the recent release of WordPress 6.3, WooCommerce has upgraded the minimum version of WordPress required for WooCommerce to 6.2. This ensures compatibility and a smooth user experience for all users.
A Comprehensive List of All WooCommerce 8.0 Features
A list of all updates and fixes for WooCommerce can be found on GitHub. We recommend taking a look at the official WooCommerce developer documentation, simply visit developer.woocommerce.com!
Want to know in-depth information about the latest features of WooCommerce version 8.0? The official release notes for 8.0 can be found here.
Upgrading Your Shop to WooCommerce 8.0
In order to keep your store up and running, the upkeep requires care and attention when updating WooCommerce. Seravo takes care of updating WooCommerce on behalf of its customers, if the update tests are successful.
If you wish to update your WooCommerce version manually, we recommend making changes always with care and step-by-step. Ensure the functionality of your WooCommerce store by testing the updates first. At Seravo, you can use a separate staging environment intended for site development, also known as a shadow (WP Pro, WP Business, WP Corporate and WP Enterprise plans).
While Seravo backs up your site each day, it is recommended to take a fresh backup before proceeding to upgrade your WooCommerce site. Your site can be restored to its previous state with the aid of a backup, even if an unexpected error occurs during the update. Read more about backups at Seravo in the knowledge bank.
Don't have access to a shadow environment yet? You can open one by contacting us at help@seravo.com. With the help of Seravo plugin you can see which plan your site is using, and on the plans page you'll find out how many shadow environments can be activated on your site at a time.
Instructions for Upgrading to WooCommerce 8.0
More detailed instructions and information about updating can be found in the WooCommerce documentation. Need help with upgrading to the new version of WooCommerce? Get in touch with us, and let our WordPress experts to assist you!