Green Hosting
At Seravo, we are not just tech professionals taking care of website hosting and upkeep. We are also parents, brothers, sisters, relatives, friends – we are part of society. We are all inhabitants of the planet that is our home. We feel the duty and obligation in the name of our loved ones to responsibly run our business.
As individuals, we strive to be more considerate of the impact we have on the environment. We also aspire to be a better company, taking responsibility for how we operate as a business entity and monitor our ecological footprint.
We are proud to say that from 2020 we have become a company that removes more carbon dioxide from the atmosphere than it emits*.
From Carbon-Neutral to Carbon-Negative
At the end of 2019, we were serving 79% of the websites in our upkeep with environmentally friendly energy. To offset the carbon emissions for the sites that remain in data centers powered with fossil energy, we invested in the restoration of swampland. In 2019 our operations were made carbon neutral thanks to a donation to The Finnish Association for Nature Conservation to restore five hectares of land.
In 2019 we moved our server cluster in Sweden to a data center ran by Binero Cloud that uses 100% renewable energy. All the excess thermal energy produced by the data center is put to good use in the district heating of the area, which helps the data center to achieve an astonishing PUE value of 1,05.
Becoming carbon-negative was something that we felt was important as a service provider and a partner to our clients. Hosting your website with Seravo, you don't have to worry about its ecological footprint. The websites of all new customers in Finland will be located in a data center that runs on renewable energy.
We Invest in Nature Conservation and Carbon Sinking
As the world becomes more aware of the climate crises, our planet still has to endure the consequences of irresponsible treatment of nature. We try to combat this with conservation: we invest in swamps and forests to ensure that the green lungs of our world are protected.
The biodiversity of our world is in danger. Scientists are claiming that nearly one million animals and plant species are currently in danger of extinction. A recent UN report says that while human activity has wreaked havoc on this planet since the beginning of history, the last 50 years have been unprecedented. According to the report, an average of about 25% of all animals and plants could become extinct within decades. Between the years 1980 and 2000, we lost as much as 100 million hectares of tropical forest.
In recent years, we have witnessed firsthand the devastating wildfires taking place in Russia, South America, California, and Australia. We can't just sit tight and pretend as if it were to happen on some other planet or galaxy. There is no planet B, as there is no plan B – we all have to do our part.
So we started saving peatlands from peat production companies. We have acquired 260 hectares of bogs.
Swamp is nature's most potent carbon bank. Wetlands in the northern arctic and boreal areas can store large amounts of carbon. Wetlands also accumulate and store carbon within the soil in the form of leaf matter and plant debris. According to the Ramsar Scientific and Technical Review Panel, wetlands cover just 9% of the planet's land surface, yet are estimated to store 35% of terrestrial carbon.
Disturbing wetlands has a price tag for the planet that is too high for the humankind to pay.
The Pioneers of Green Thinking
We always try to innovate on all fronts. We invest in proper optimization techniques to boost up websites so they would end up consuming less energy in general. We believe fast websites are not only important to make the customer experience better, but its also greener if done properly. Being green is being constantly thinking about different environmentally-friendly practices and how to incorporate these into our daily life and business.
Seravo continues to be the pioneer of green thinking. We plan to invest in educating the businesses about the fact that websites they operate have an environmental footprint. We hope to push companies to move to the green hosting providers.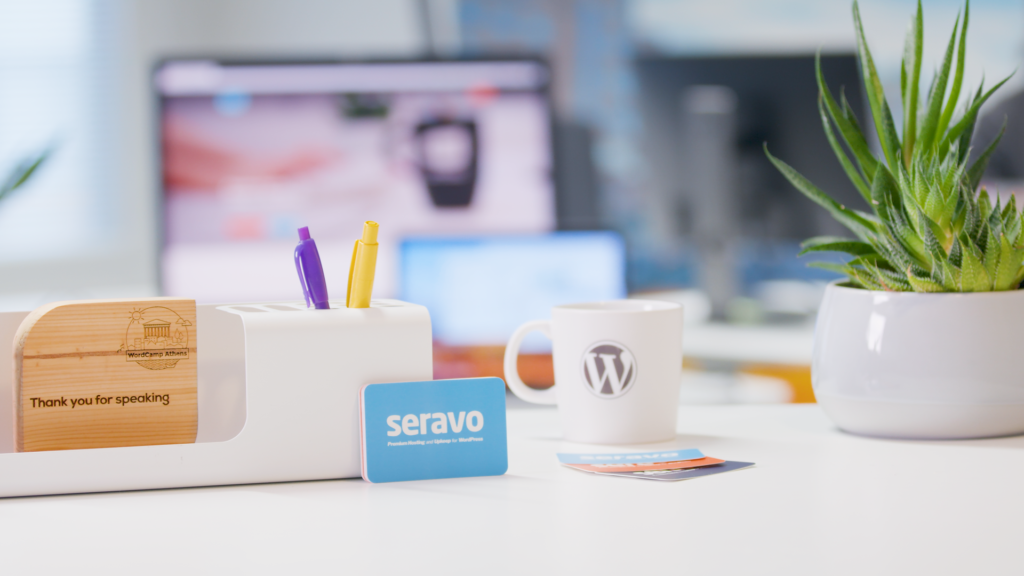 Seravo is also planning on investing in environmental researches to further learn about the footprint of the World Wide Web. have, as well as coming up with programs to support the environmental organizations that tackle the climate crises.
* Seravo's operations sequester 55 times more CO2 emissions than it produces.

Seravo has been supporting the Finnish Association for Nature Conservation through carbon offsetting programs such as Hiilipörssi. The latest investment in Ranua was made directly into the land purchase to save it from the peat production company, preventing it from being demolished.

This investment means – according to calculations done with the help of the Natural Resources Center and the Finnish Association of Nature Conservation – that the areas owned by Seravo sequester approximately 775,000 kg of CO2-equivalent carbon from the atmosphere each year, up to 55 times more greenhouse gas than our operations produce.

To determine the carbon sequestration capacity, we have made calculations for both the stand and the bog. For stands, it is possible to make very accurate calculations, but since there is not much stand in the bog area, the greatest sequestration occurs, however, as the vegetation of the bog itself grows and eventually sinks into the water and oxygen-free space, permanently sequestering the carbon within.

According to the Natural Resources Center, the average volume of stands in northern Finland is 86 m3 / ha and the average growth in Lapland is 2.10 m3 / ha/year. The area purchased by Seravo is mainly dry peat fabric, where the amount of forest is only a fraction of the average, a total of 8.51 m3 / ha. Thus, the percentage of stands per hectare is 9.90% of the average in Northern Finland, which means that it can be estimated that the growth of stands is about 0.21 m3 / ha/year.

On average, one cubic meter of wood absorbs about 1,000 kilograms of carbon dioxide per year. The annual carbon sequestration capacity depends on the number of trees growing and natural removals. A tree that has stopped growing does not sequester significant amounts of carbon. The total area of ​​Seravo's properties is 261.51 ha. From this, an estimate can be calculated for the annual carbon sequestration capacity of the stand: 261.51 ha x 0.21 m3 / ha / year x 1000 kg / m3 ~ = 55,000 kg / year.

This figure based on trees alone is thus more than four times the greenhouse gas emissions from the servers mentioned earlier. For bogs, our figure is based on the calculations of the Coal Exchange, according to which 10,000 m² of bog binds 2,778 kg of CO2 emissions per year, which in the case of Seravo would mean about 720,000 kg.

When both trees and bogs are added together, this means that the areas owned by Seravo sequester approximately 775,000 kg of CO2-equivalent carbon from the atmosphere each year, i.e. up to 55 times more greenhouse gas than our operations produce.
All of Us Should Take Action
We hope to inspire others to take action as well. Our future depends on all of us. Below you are able to find some ideas and useful links that might help you reduce your footprint as a company or as an individual.
Here are some of the things that we do:
We carefully choose our energy providers, making sure that most of our energy comes from green plantations that use renewable sources (for example, wind or water).
We use smart setup solutions in our server cluster. The hardware of different generations is combined to make sure we maximize the lifecycle of each element. We are proud to say that it is twice the industry average.
We use speed optimization technologies that reduce unnecessary resource consumption. It does not only reflect on fast web pages for our customers but also remarkably lower power consumption.
Here are some of the things we individually do (and as a company, support and encourage):
Commute to work by foot or using public transit. On a typical day, none of us come to the office by car.
The work and office culture – sorting office waste, turning off the equipment after work.
We are a tech company and already two decades into the new millennium. A lot of the work that we do can be remote. No commute is necessary, as some of us prefer to work from their chosen locations.
We have invested in various tools that many of us need, but do not have to buy separately. We lend these tools to our employees, so they would not have to buy their own, thus collectively reducing the consumption.
Read the news
Seravo Saves Peatland From Destruction and Becomes Carbon Negative
More about Green Hosting

Learn more about Seravo's green hosting and features.