Green Hosting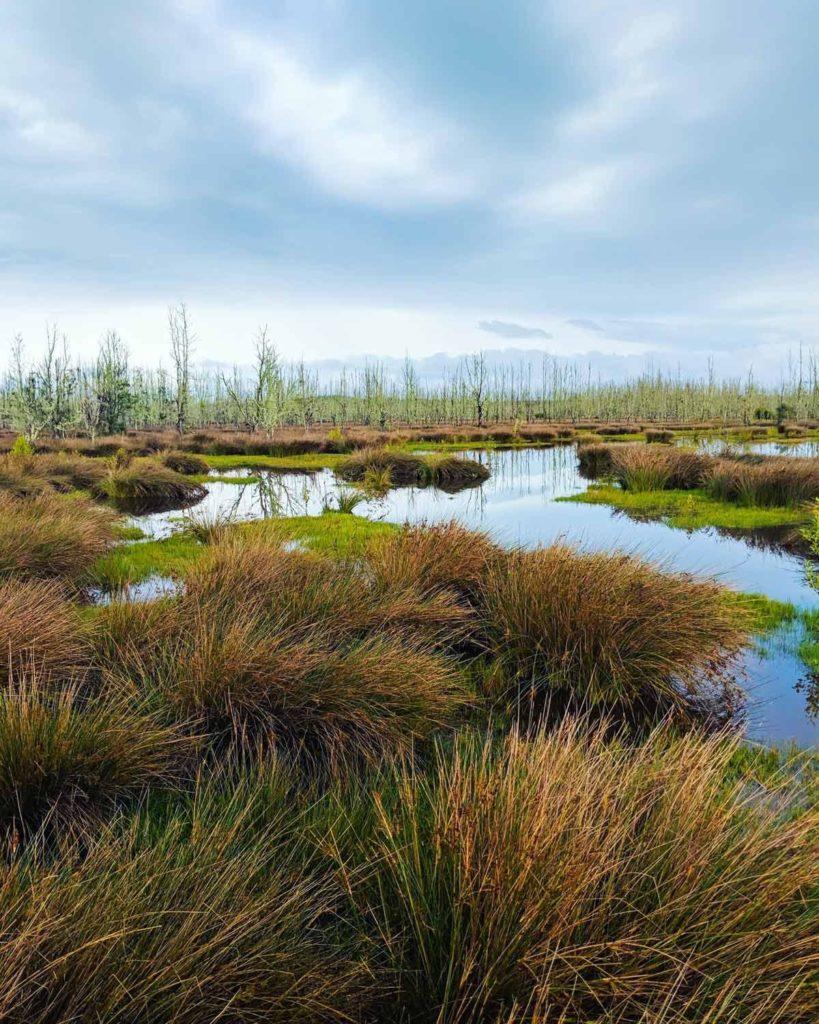 At Seravo, we are not just tech professionals taking care of website hosting and upkeep. We are also parents, brothers, sisters, relatives, friends, part of society. We are all inhabitants of the planet that is our home. We feel the duty and obligation in the name of our loved ones to responsibly run our business.
As individuals, we strive to be more in balance with the impact we have on the environment. We also aspire to be a better company, taking responsibility for our ecological footprint. We have taken steps to make sure that we are carbon-neutral, and one day we want to move even further: to become carbon negative.
At the end of 2019, we were serving 79% of the websites in our upkeep with environmentally friendly energy. To offset the carbon emissions for the sites that remain in data centers powered with fossil energy, we have invested in the restoration of swampland. In 2019 our operations were made carbon neutral thanks to a donation to The Finnish Association for Nature Conservation to restore five hectares of land.
In 2019 we moved our server cluster in Sweden to a data center ran by Binero Cloud that uses 100% renewable energy. All the excess thermal energy produced by the data center is put to good use in the district heating of the area, which helps the data center to achieve an astonishing PUE value of 1,05.
Becoming carbon negative is something that we feel is important as a service provider and a partner to our clients. Making sure that if you are doing business with us, we are there to fight for your future.
As the world becomes more aware of the climate crises, our planet still has to endure the consequences of irresponsible treatment of nature. We try to combat this with conservation: we invest in swamps and forests to ensure that the green lungs of our world are protected.
The biodiversity of our world is in danger. Scientists are claiming that nearly one million animals and plant species are currently in danger of extinction. A recent UN report says that while human activity has wreaked havoc on this planet since the beginning of history, the last 50 years have been unprecedented. According to the report, an average of about 25% of all animals and plants could become extinct within decades. Between the years 1980 and 2000, we lost as much as 100 million hectares of tropical forest.
In recent years, we have witnessed firsthand the devastating wildfires taking place in Russia, South America, California, and Australia. We can't just sit tight and pretend as if it were to happen on some other planet or galaxy. There is no planet B, as there is no plan B – we all have to do our part.
Like we wrote before, we have met our goal of carbon-neutrality by investing in lands with forests and swamps. Swamp is nature's most potent carbon bank. Wetlands in the northern arctic and boreal areas can store large amounts of carbon. Wetlands also accumulate and store carbon within the soil in the form of leaf matter and plant debris. According to the Ramsar Scientific and Technical Review Panel, wetlands cover just 9% of the planet's land surface, yet are estimated to store 35% of terrestrial carbon.
For 2020 and onwards, we plan to take our aims of doing our part for the planet even further. So we keep on investing in the swamps, supporting nature conservation, and also do our part as individuals by being more respectful and aware consumers individually and as a company.
Here are some of the things that we do:
We carefully choose our energy providers, making sure that most of our energy comes from green plantations that use renewable sources (for example, wind or water).
We use smart setup solutions in our server cluster. The hardware of different generations is combined to make sure we maximize the lifecycle of each element. We are proud to say that it is twice the industry average.
We use speed optimization technologies that reduce unnecessary resource consumption. It does not only reflect on fast web pages for our customers but also remarkably lower power consumption.
Here are some of the things we individually do (and as a company, support and encourage):
Commute to work by foot or using public transit. On a typical day, none of us come to the office by car.
The work and office culture – sorting office waste, turning off the equipment after work.
We are a tech company and already two decades into the new millennium. A lot of the work that we do can be remote. No commute is necessary, as some of us prefer to work from their chosen locations.
We have invested in various tools that many of us need, but do not have to buy separately. We lend these tools to our employees, so they would not have to buy their own, thus collectively reducing the consumption. 
Does any of this inspire you? Take a test to see if you can reduce your carbon footprint as an individual or a family.