Tideways is a service for profiling and analyzing PHP code performance. While Seravo's servers are incredibly fast, sometimes WordPress site developers come across the need to optimize their site-specific PHP code. While Xdebug and Webgrind are good for profiling development sites, they cannot be used in production as they are too heavy. For production we recommend Tideways and we've made it incredibly easy for our customers to activate Tideways on any production or shadow development site at Seravo.
Custom Flex Plan for Seravo's Customers
Many of our customers have already tried Tideways and found it very useful, but some were unsatisfied due to the high price. Therefore we are happy to announce that after discussions in Berlin last week with Benjamin Eberlei, CEO at Tideways, there is now a specially priced Flex plan for Seravo's customers at a significantly lower price point. Enjoy!
To get the discount simply sign up at Tideways and add the API key in your site, in the file /data/wordpress/.tideways.key, following the instructions on Seravo.com/docs. Once our system sees the key your discount will be claimed from Tideways and the special price will be visible in your Tideways account in a couple of days.
New Features: PHP error rate alerts, release tracking, improved waterfall…
Since we announced Tideways last year it has also gained many new features, and we have updated our integration at Seravo so our customers can take full advantage.
The waterfall view can now group WordPress core code and Redis action separately from the rest. If you have SQL profiling enabled in the Tideways settings, it will also show SQL level details of slow queries.

The error tracking section has also been updated and it is now easy to review all PHP errors. Tideways can be configured to send email notifications when PHP errors occurs, and since some errors might be false positives, it is nice that the error view allows developers to mark errors as "Resolved", "Not error" or "Don't notify".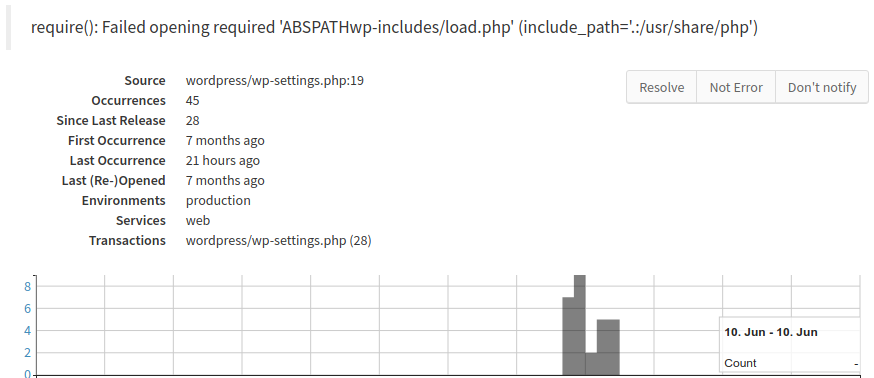 Note that developers can in addition to email alerts also opt to get notifications via Slack, IRC or many of the other integrations Tideways provides.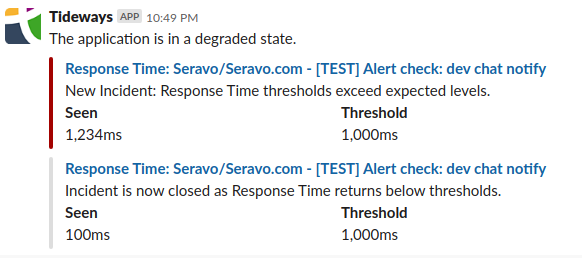 At Seravo we have also updated our WordPress project template git hook to automatically register pushes to the website as new releases on Tideways. After each release Tideways will monitor the site closely and report in the dashboard and via email about potential regressions after the release.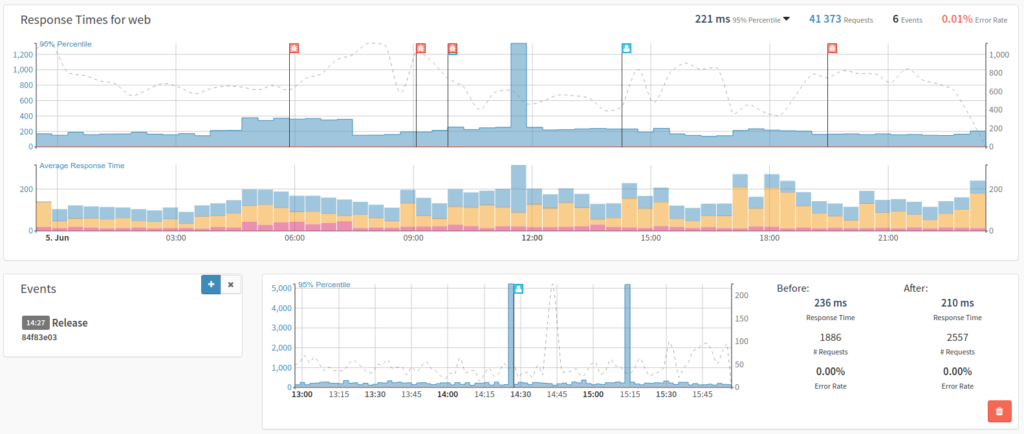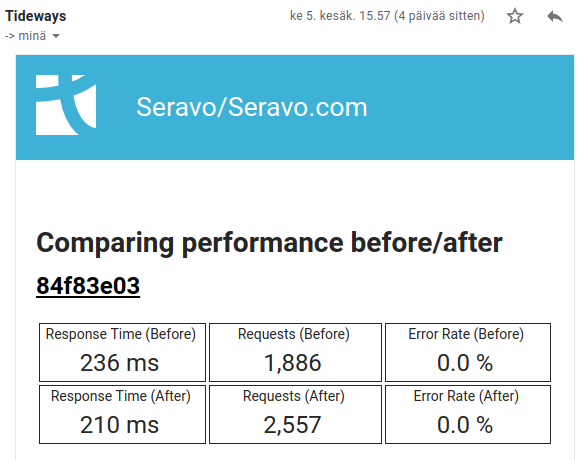 Get Started
So once again, to get access to these great features signup for the specially priced Flex plan for Seravo's customers at a significantly lower price point and and add the API key in your site /data/wordpress/.tideways.key file following the instructions on Seravo.com/docs. Then enjoy the possibility to profile and analyze yout PHP code performance in great detail.
---